Bloopers from the toddler – childhood years. I promised them in my "Death Becomes Him" blog and never followed up on it. Sorry about that.
Here we have Mara age transitioning from Toddler to Child. As I mentioned, I wasn't able to get a good shot of it.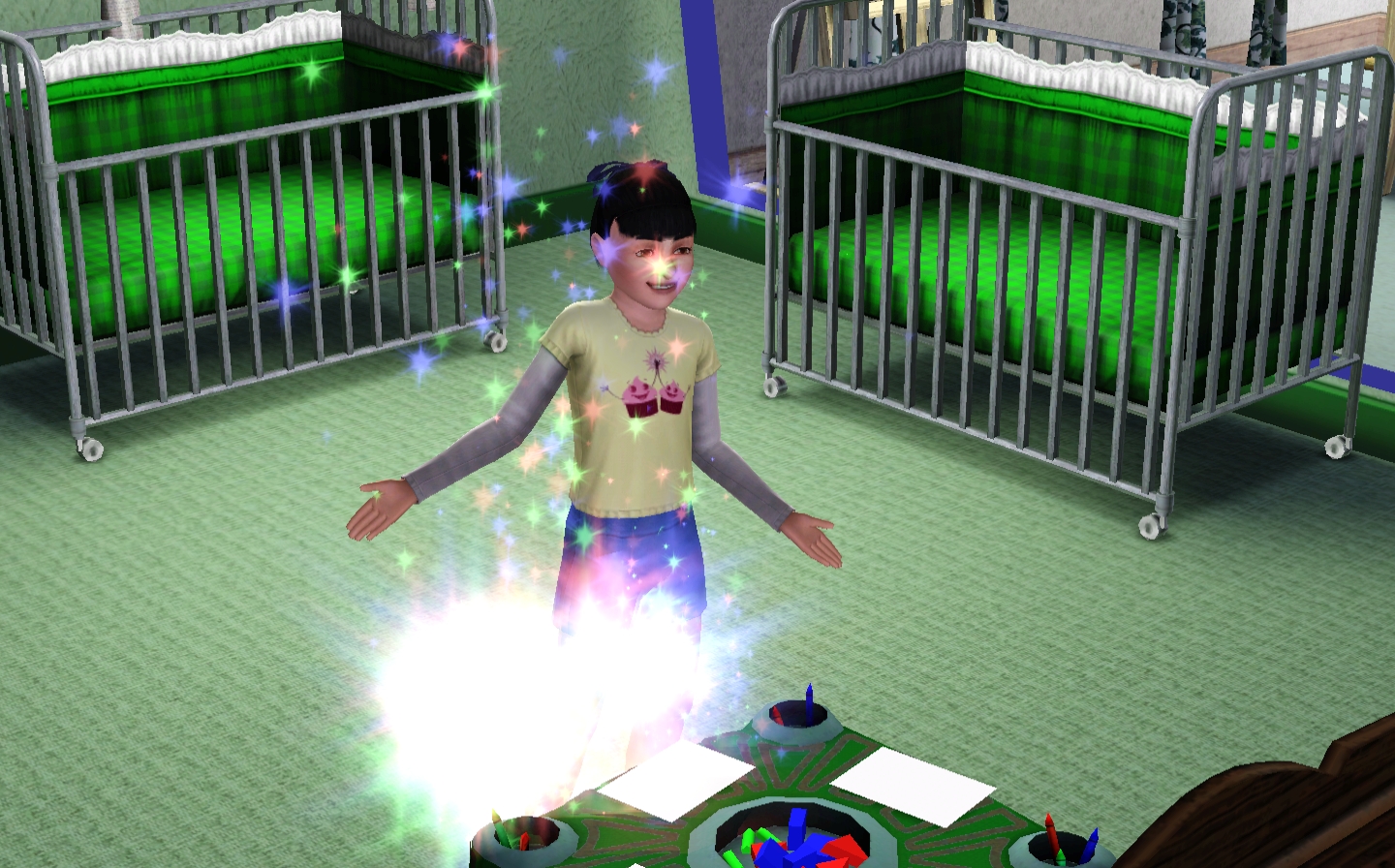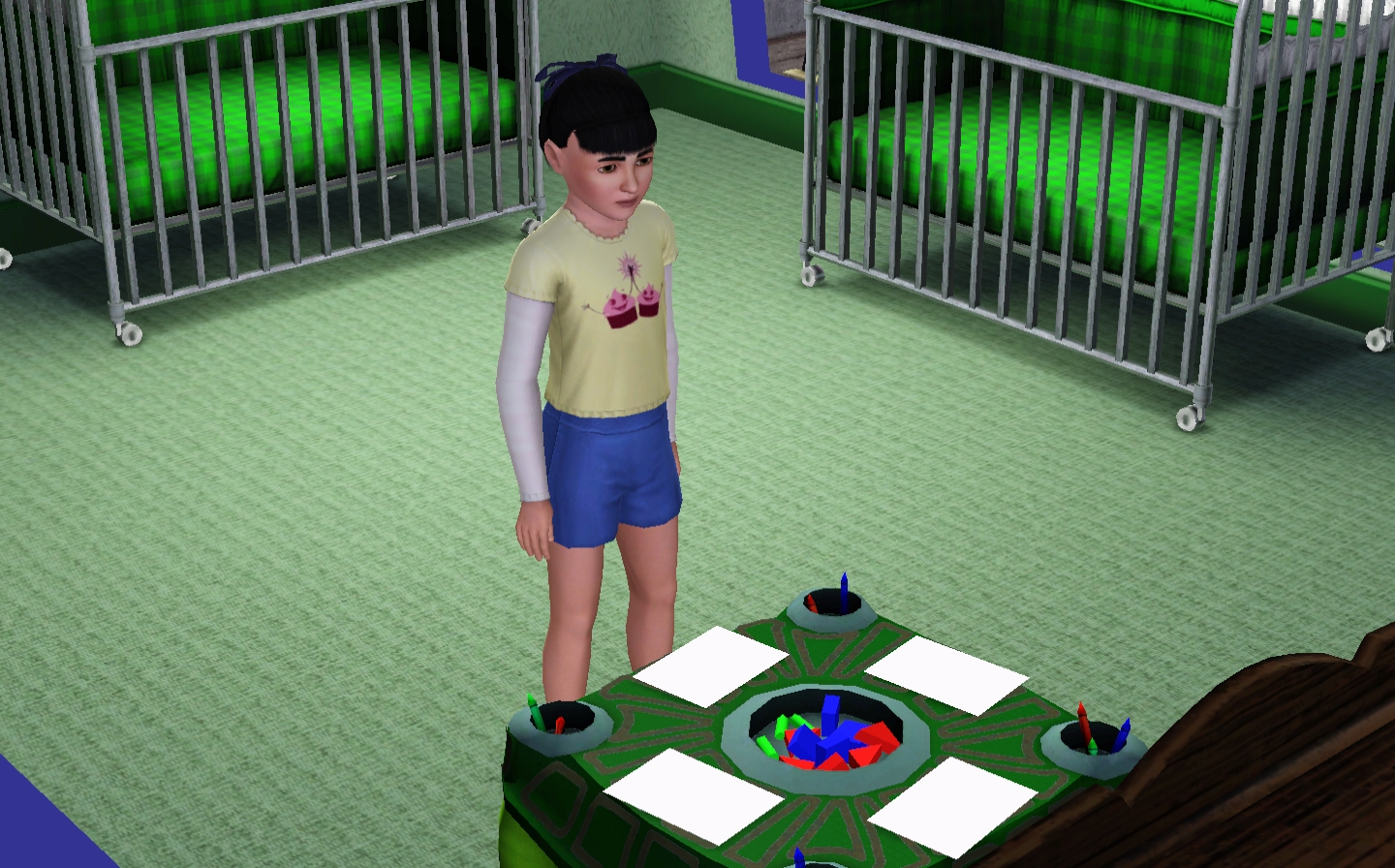 And Carrie.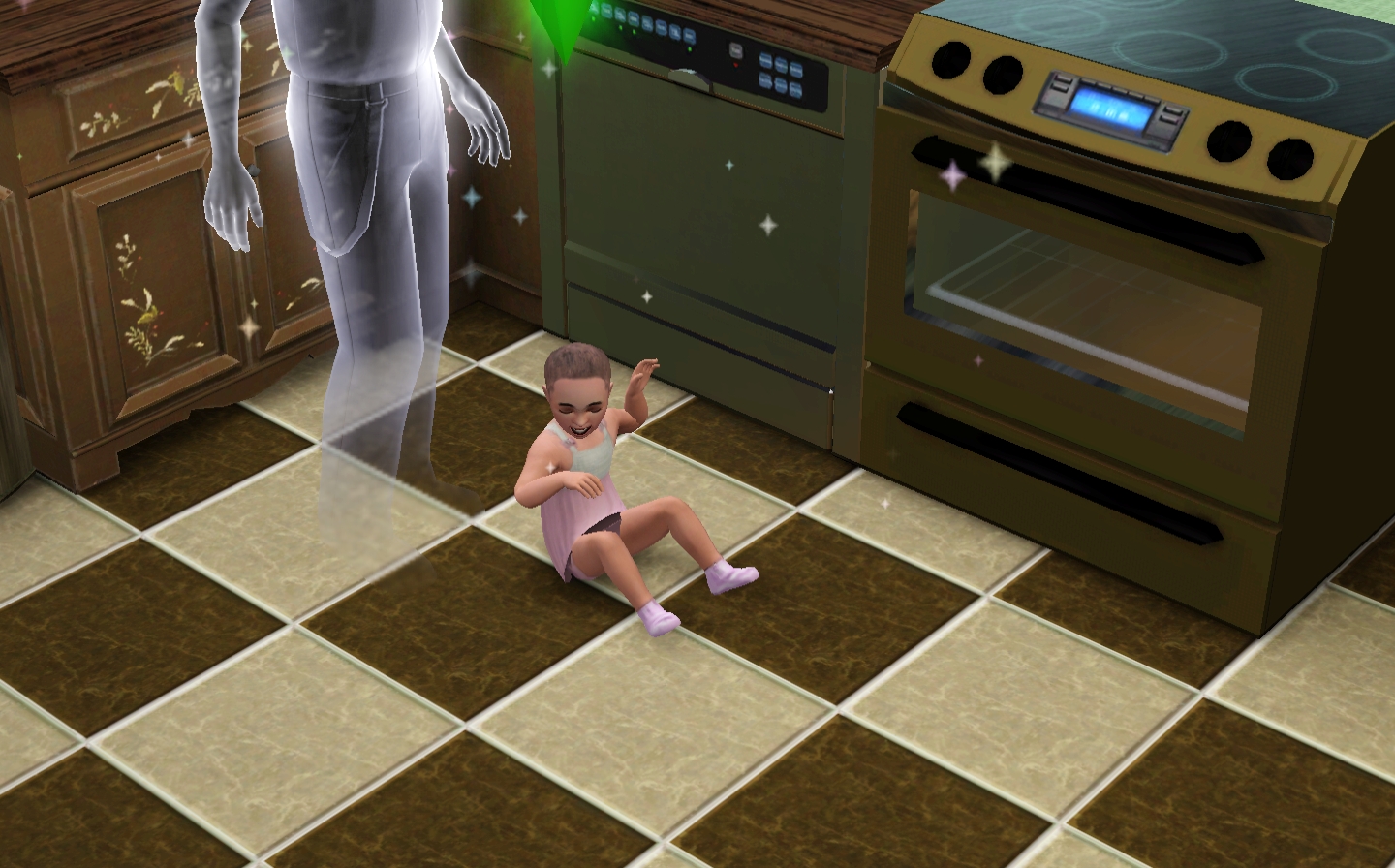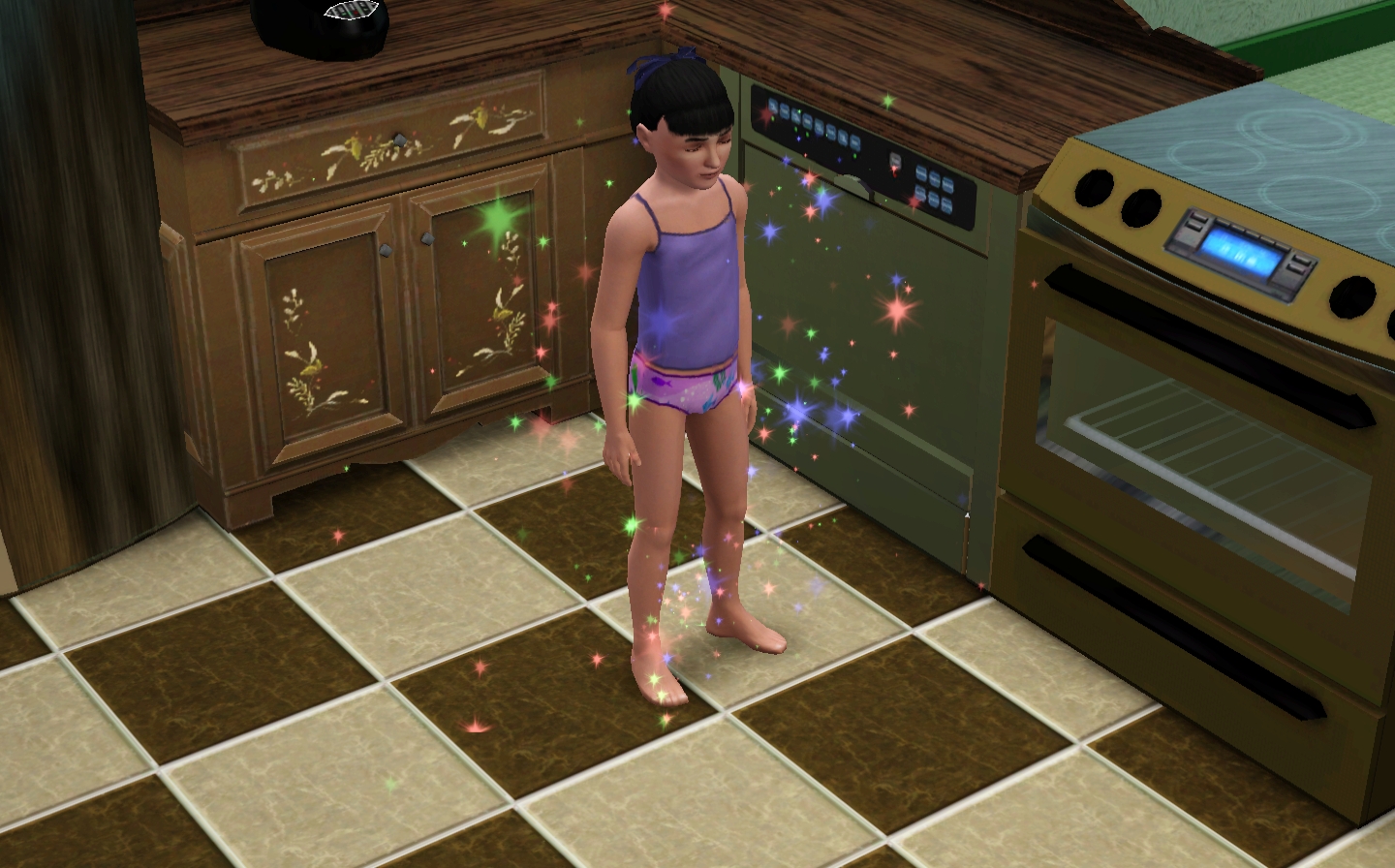 And because she was so neglected by Noni and Marq, I didn't get to choose a trait for Carrie like I did for Mara.
Here's the opportunity event to get your ghost returned to "life"
I don't remember why Noni was at this guy's house. His name is Xander Clavell. I think it was an opportunity event. But she had the worst look on her face.