The family knew that Marques had been "living" on borrowed time. But they were never sure how long that was going to be. Years had passed. The twins, Carrie & Mara, had grown from toddlers to young adults. Everyone had become so focused on furthering their dreams and careers that family time had fallen to the way side. The twins no longer needed help with their school work or anything else and Noni had taken her husband's presence for granted. And so it was that Marq quietly passed on for good.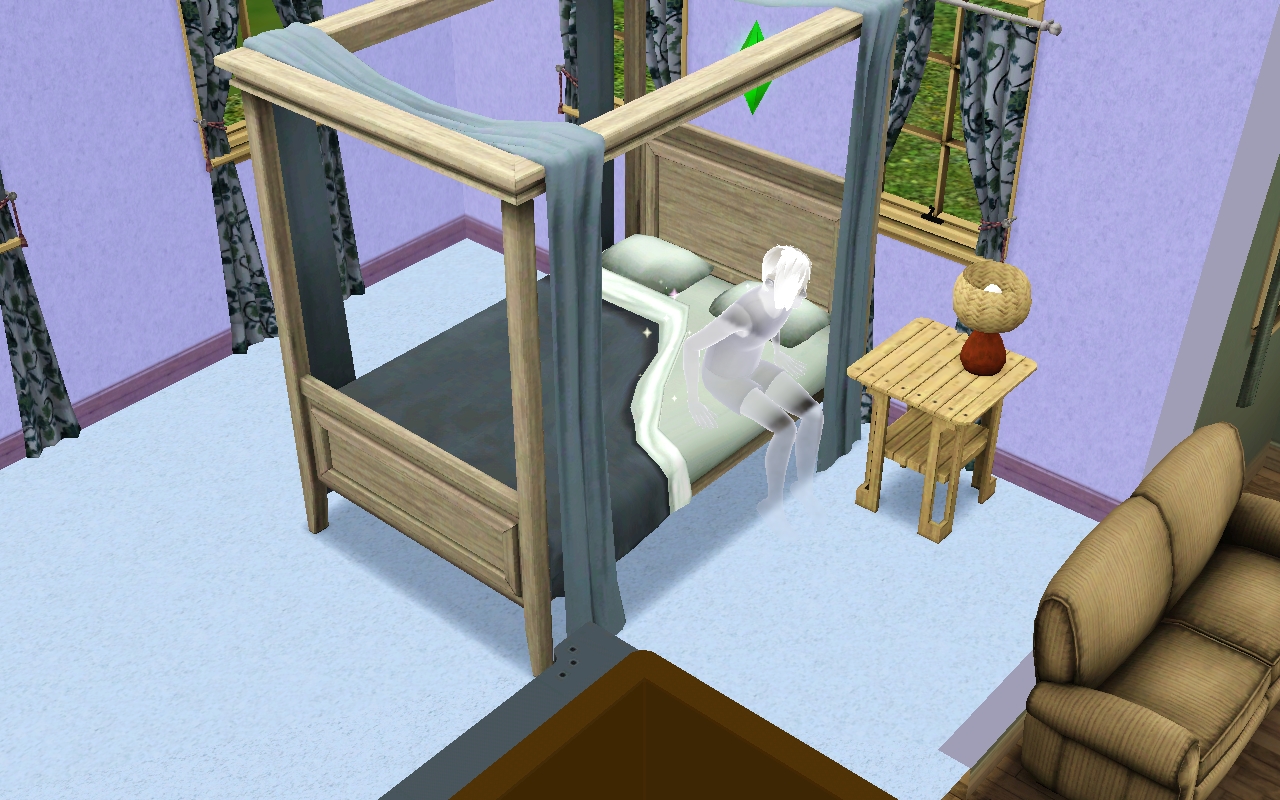 Marques Burke, loving father, wonderful husband. You will be missed.
Once again, he became only a sensed presence in their lives.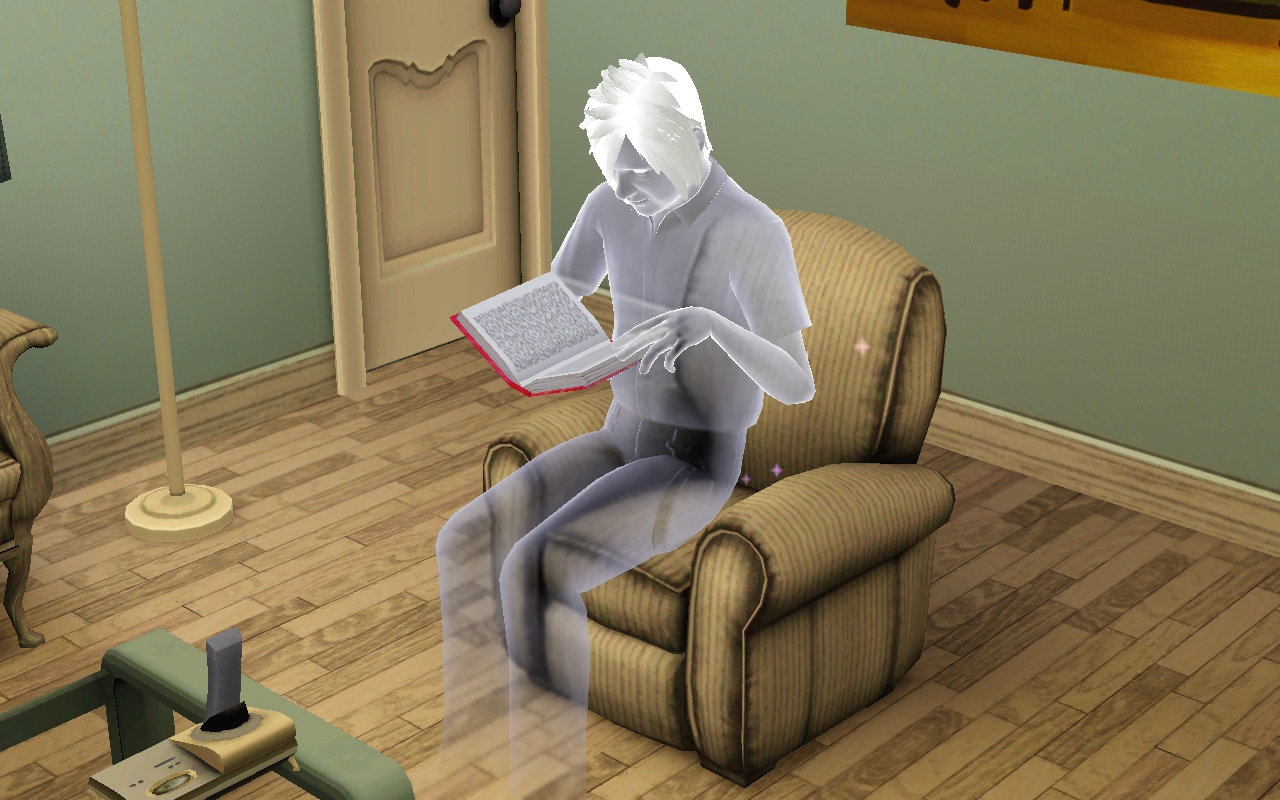 With only the occasional reminder that he was still around.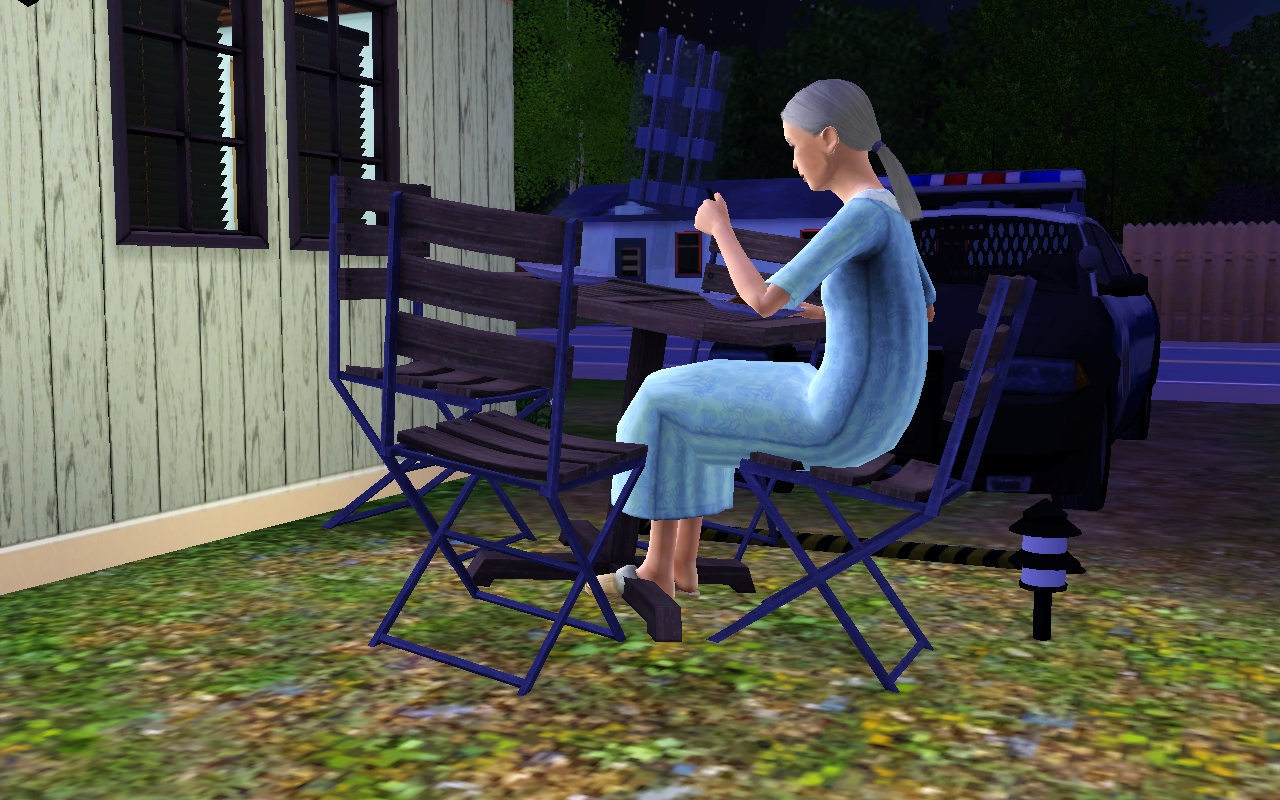 (Yes she is floating in mid-air, courtesy of Marq)
With the final passing of her husband, Noni too felt that she had accomplished all that she had dreamed of. A devoted husband. Two wonderful daughters. The perfect garden. A complete recipe book. A position as a Top Chef (even if it was only a diner). It was time for her to hand the reins to the next generation. Taking one last look at her lovely garden, Noni too passed on.
The girls were, of course, devastated. Losing both parents in such a short period of time shocked them beyond disbelief.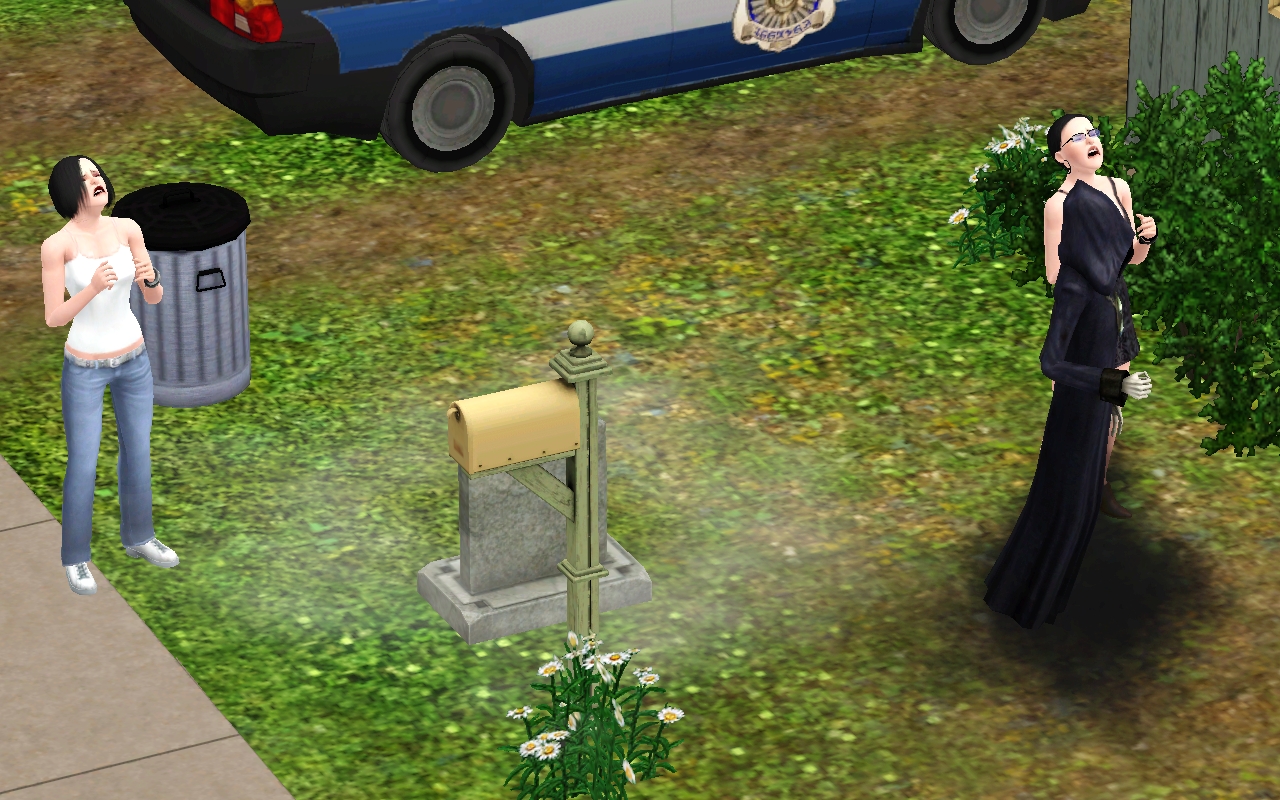 They placed the ashes of their beloved parents in Noni & Marq's room. Neither could imagine sleeping there.
Noni Tallinu-Burke, hard-working, single mother of twins. Premier chef. Green-Thumb extraordinaire. You will be missed.