More Bloopers.
The girls loved chatting up Death after he took Noni to the great beyond.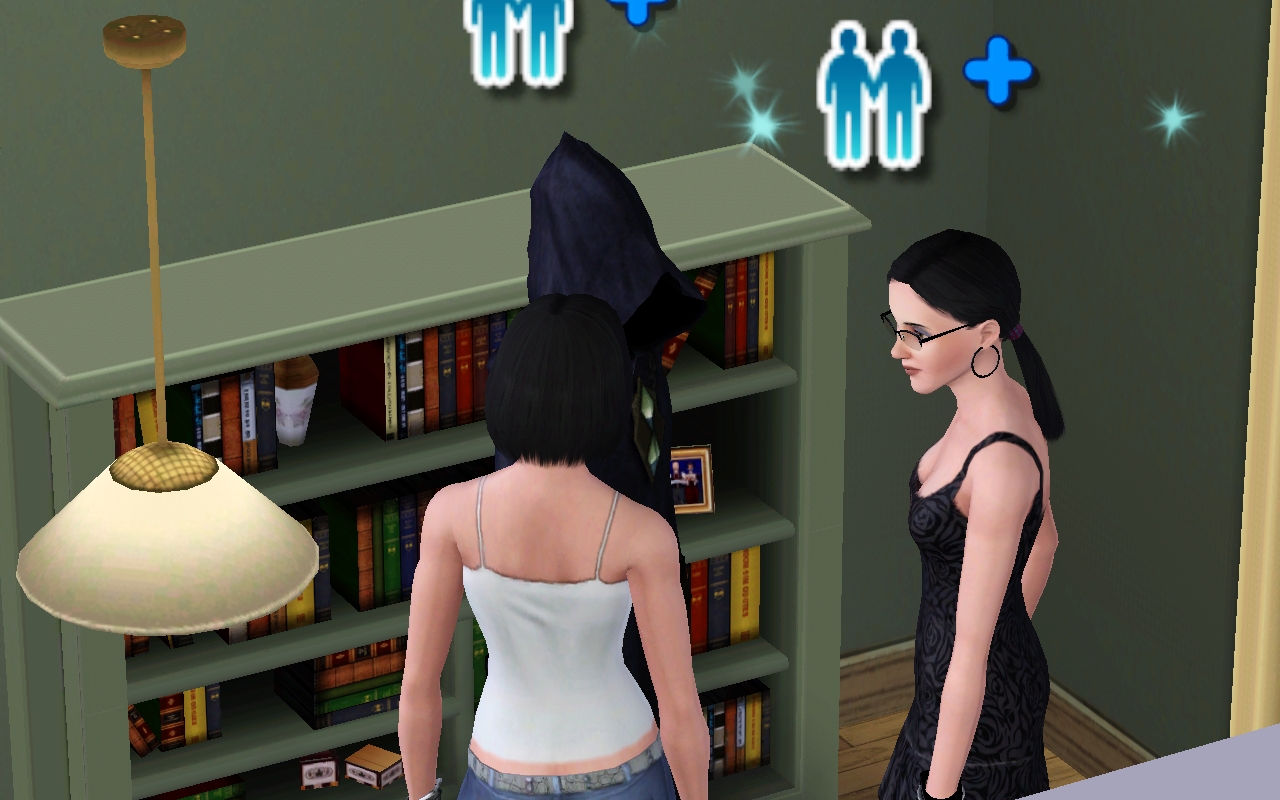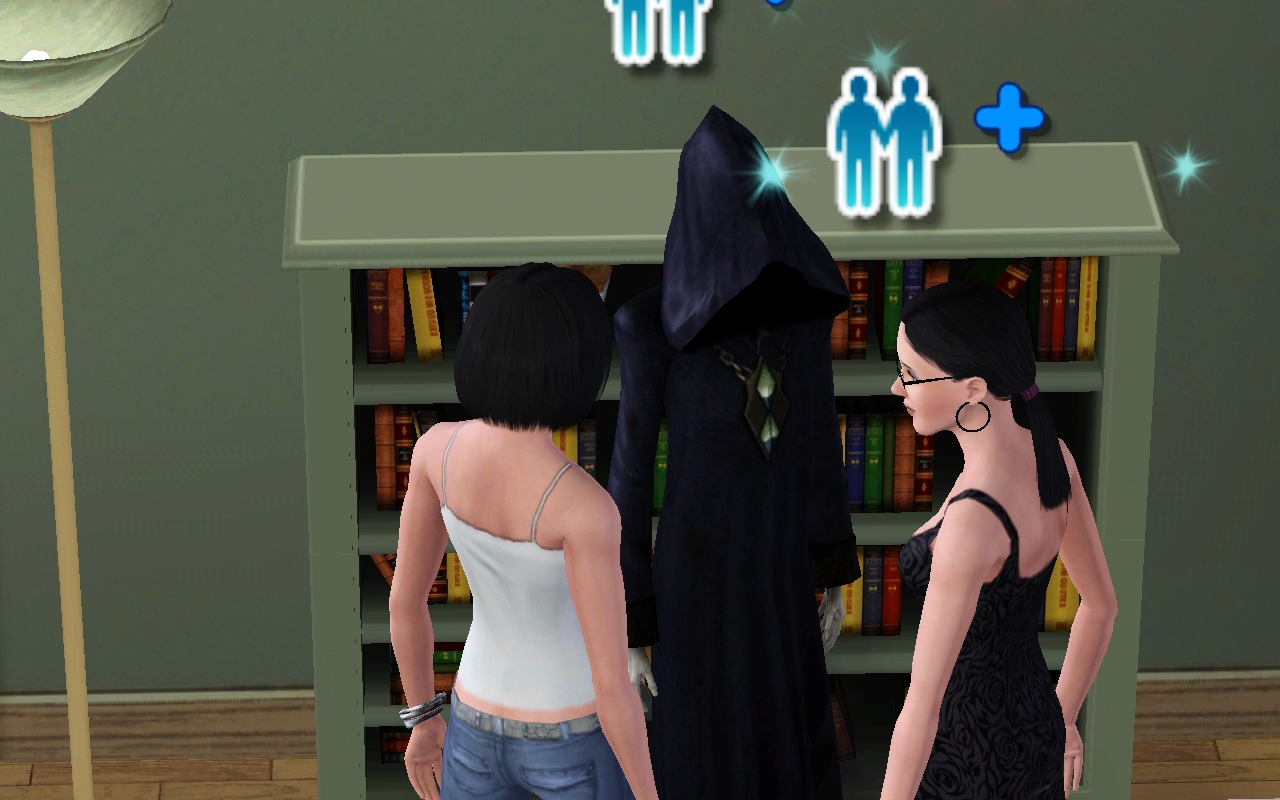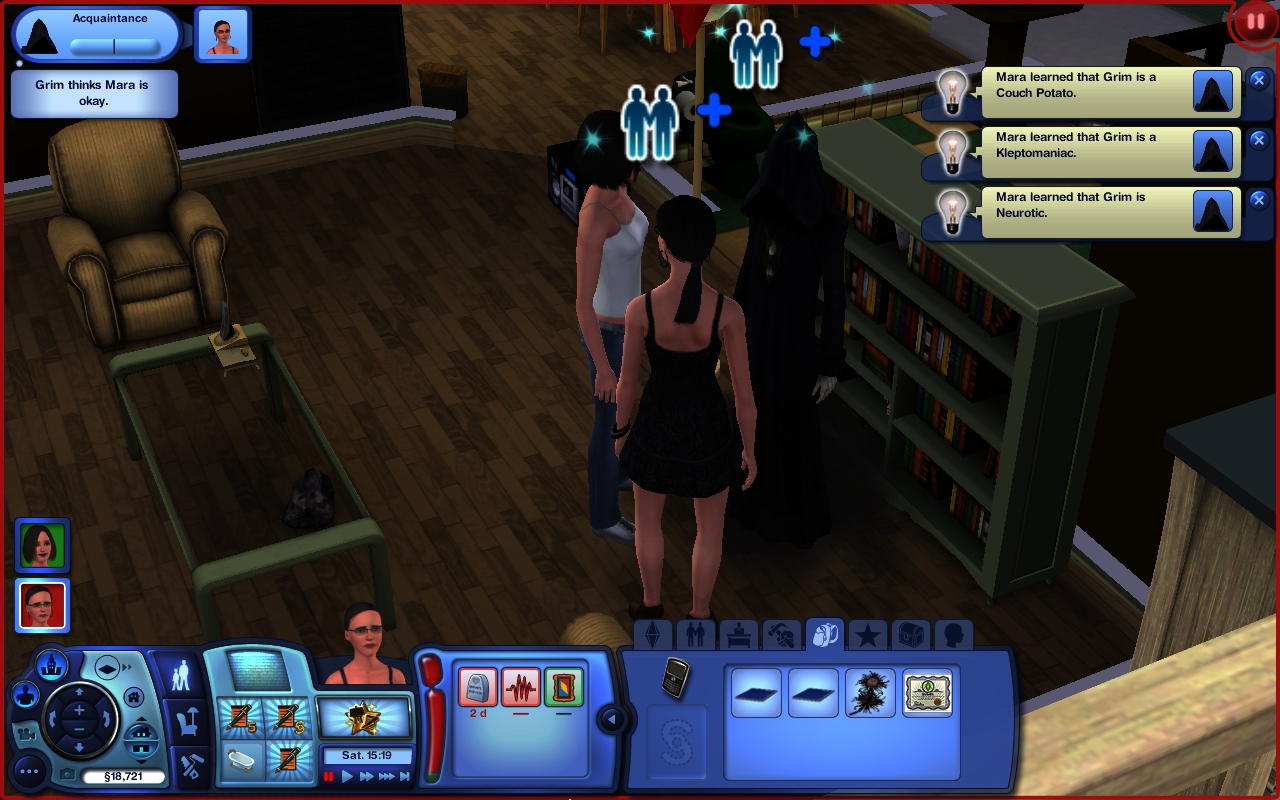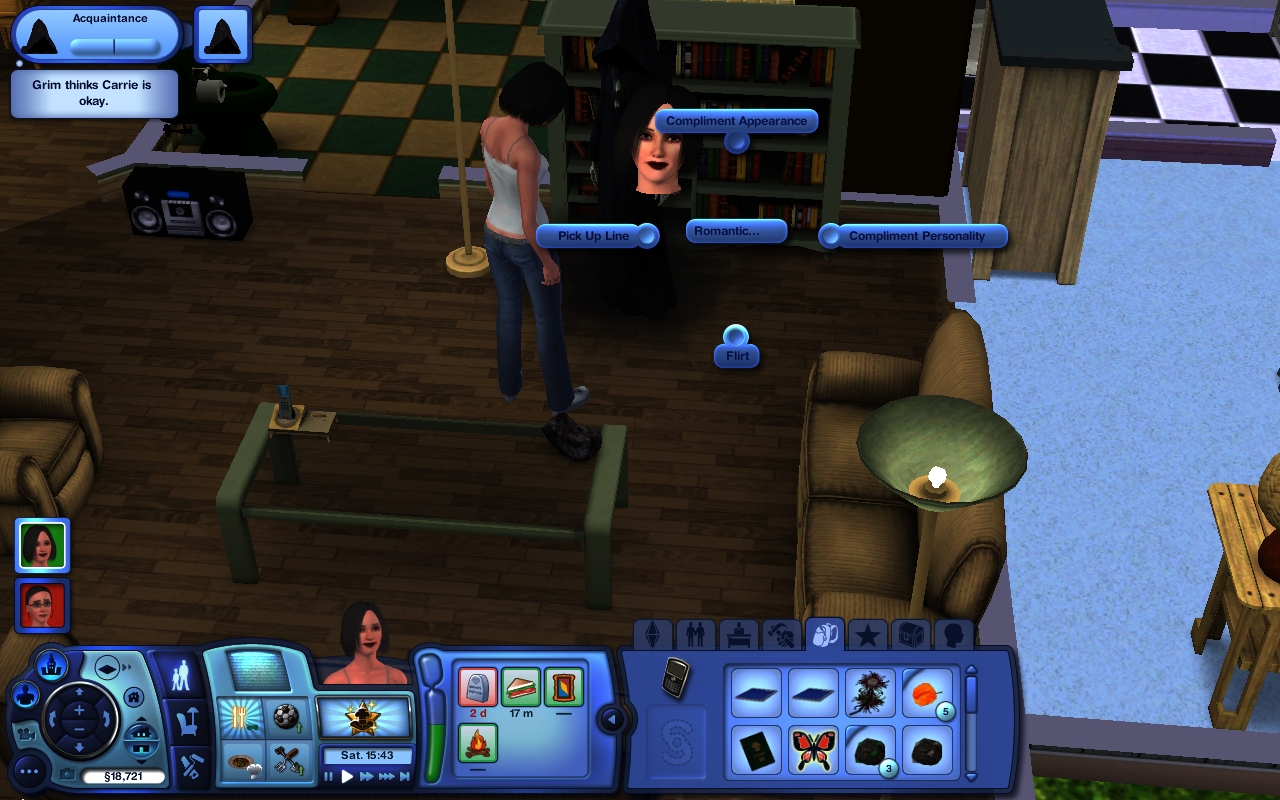 He even showed up in the relationship panel.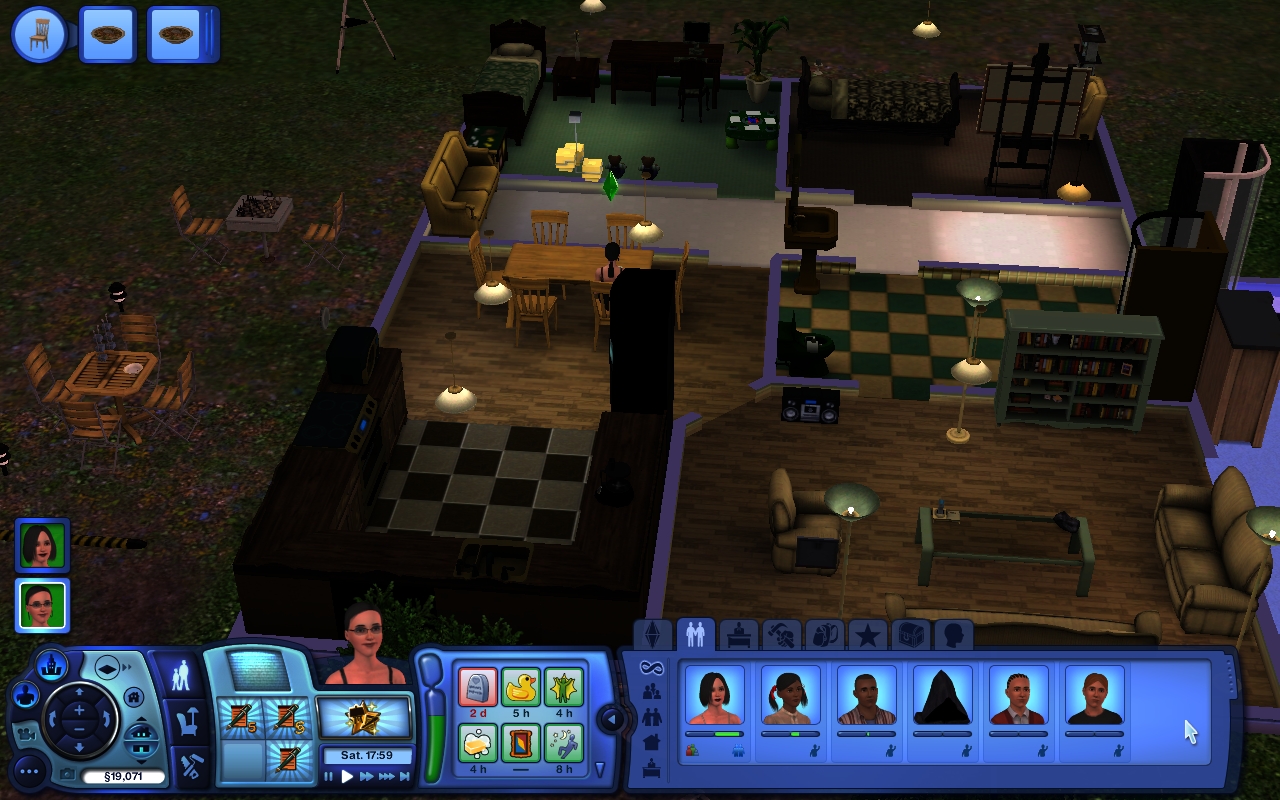 And I'm sorry I got such crappy pictures of Marques "dying" again. It was just as unexpected as the post said it was. I guess I wasn't paying attention to how much time he had left and barely caught it.