More Blooper shots and random game shots: moodlets, meshing issues, townies, etc.
I found the morning sickness very amusing. I took a plethora of shots of it from different angles. Notice the morning sickness moodlet.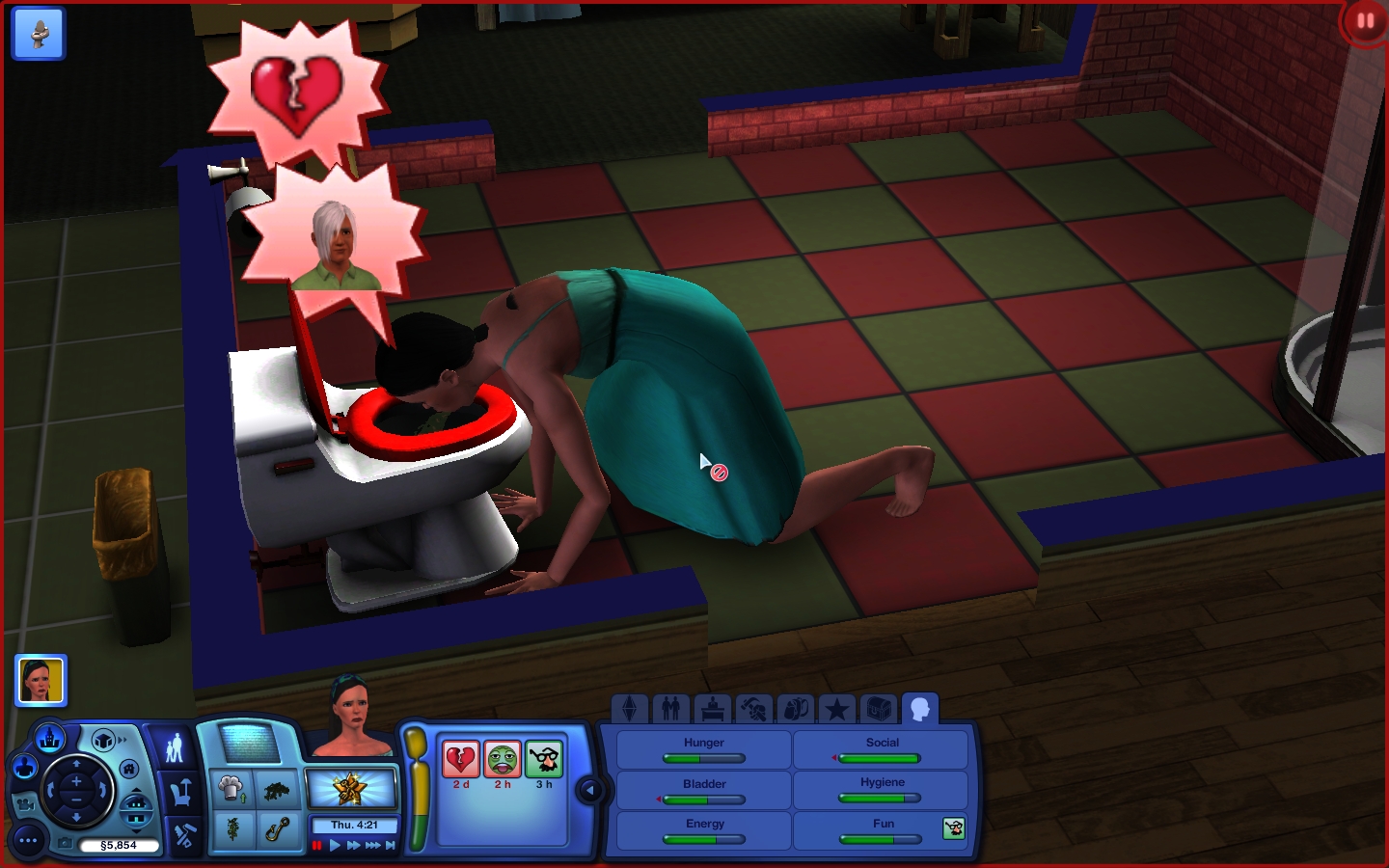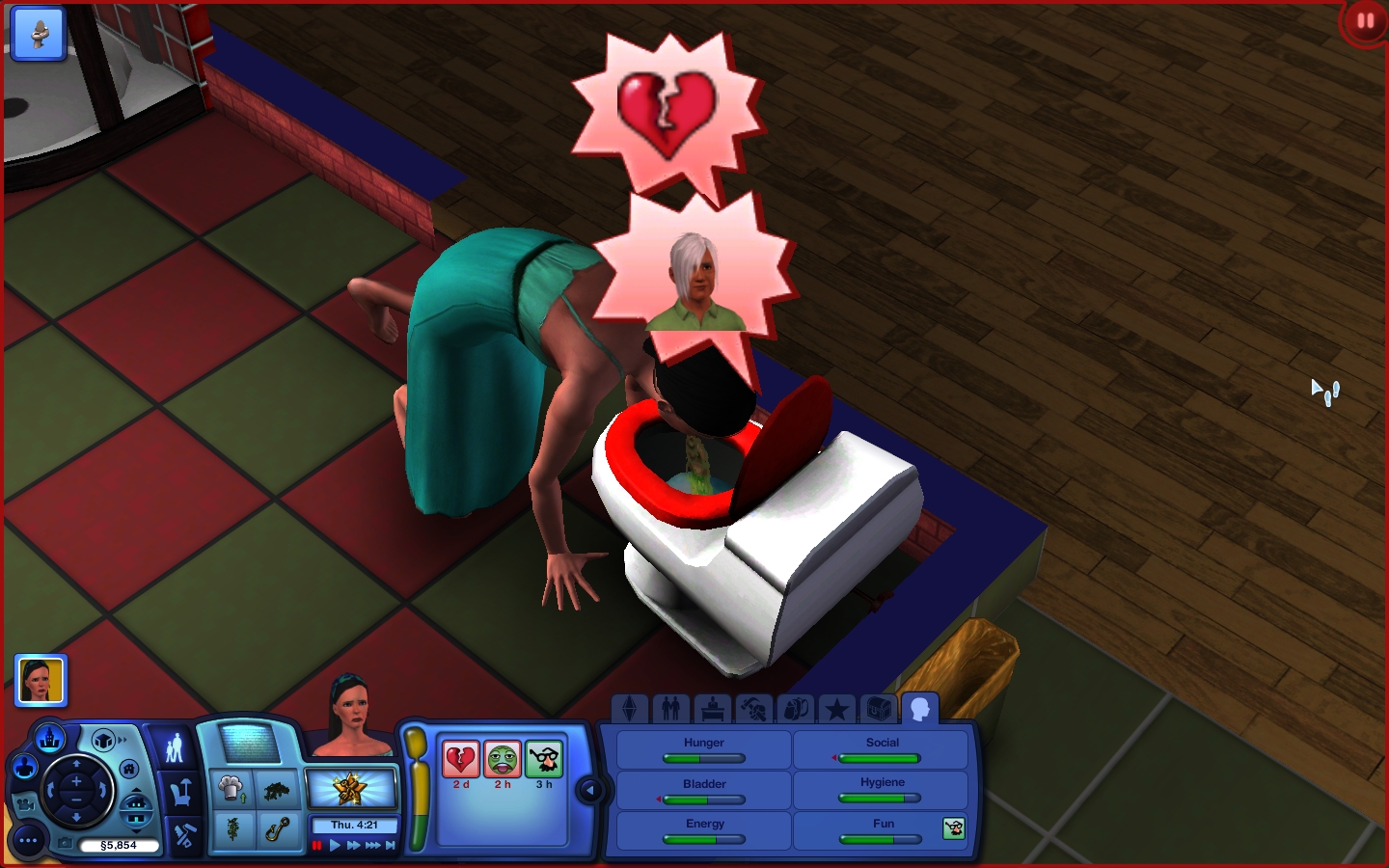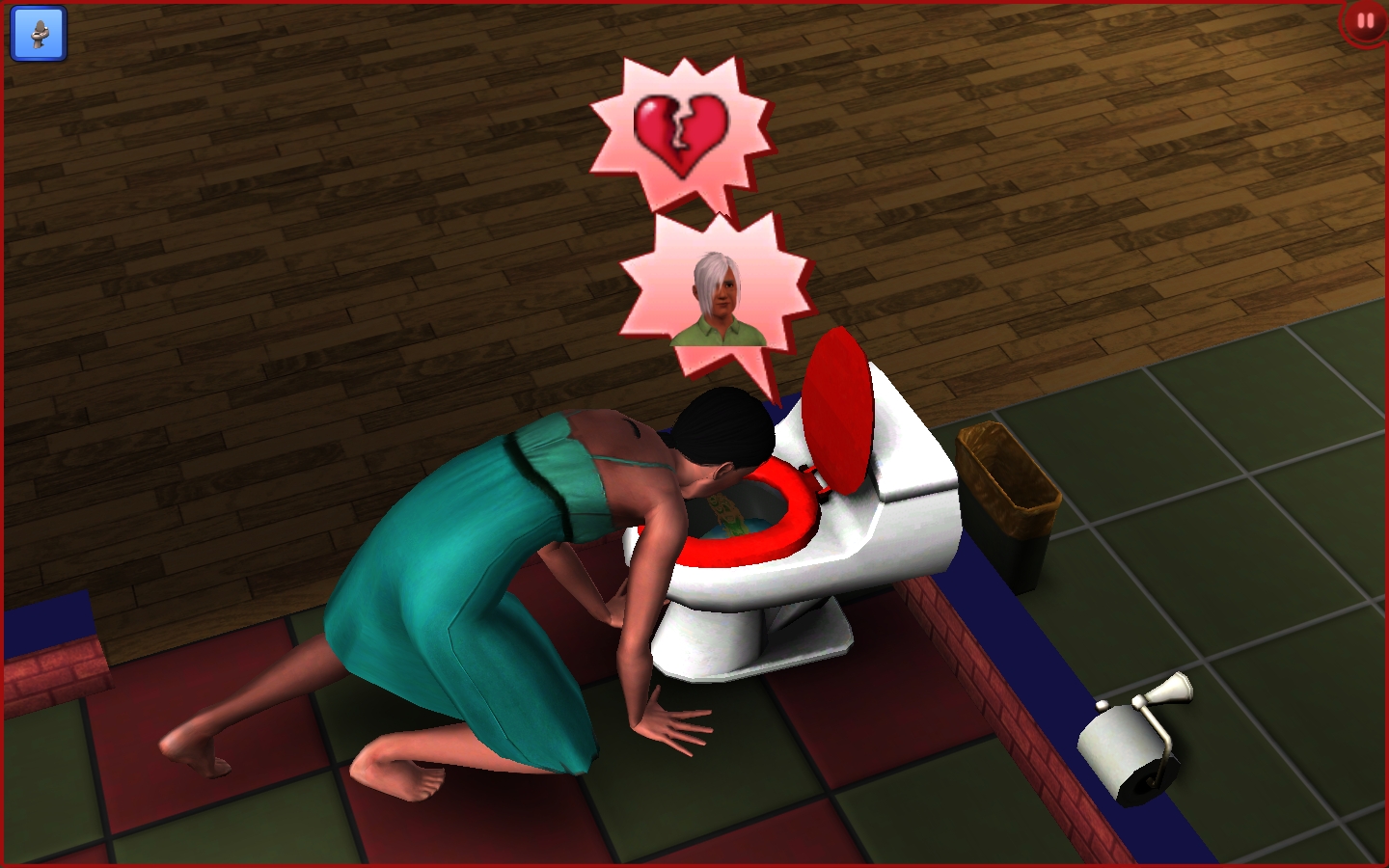 And mesh failures, congrats Maxis.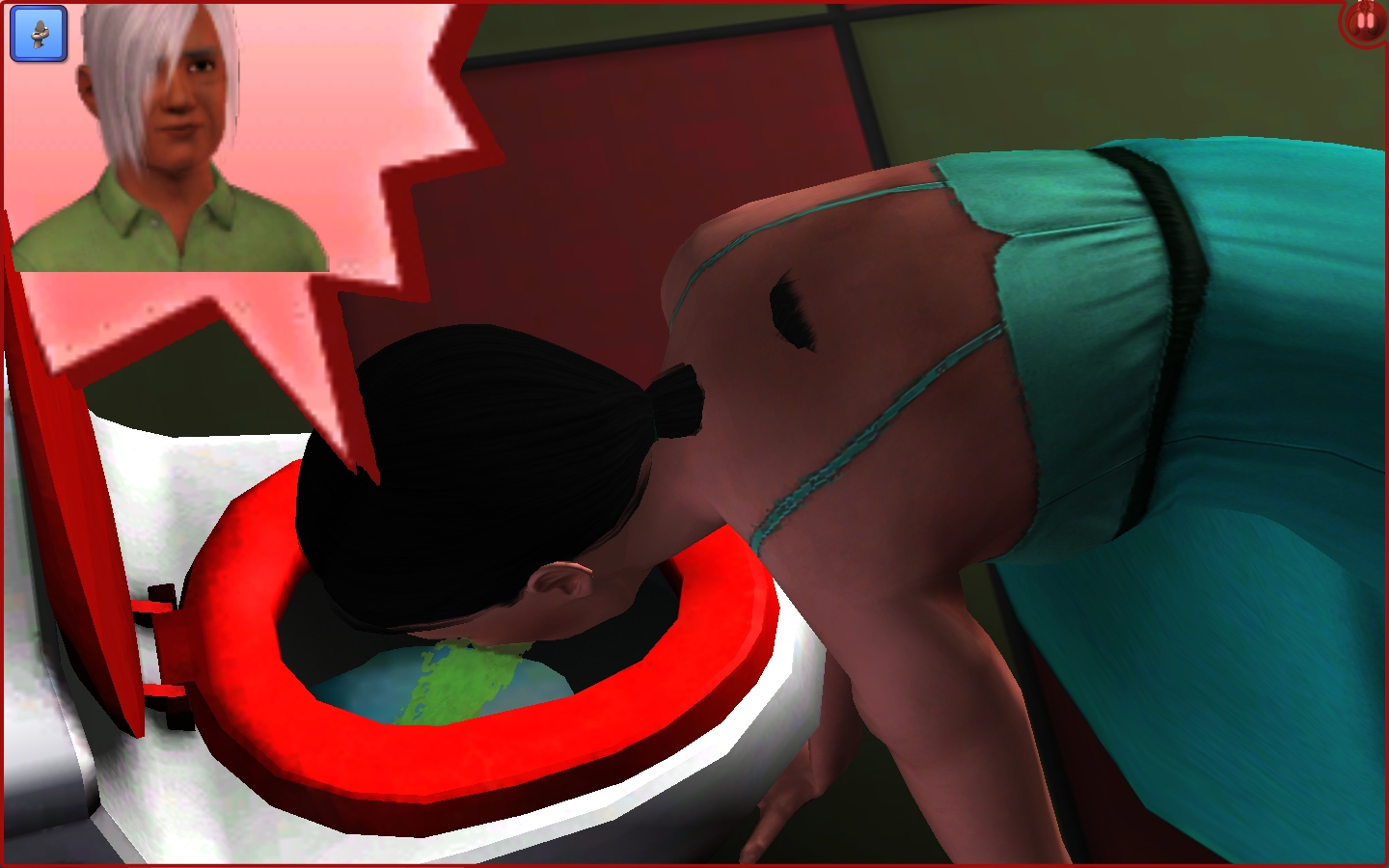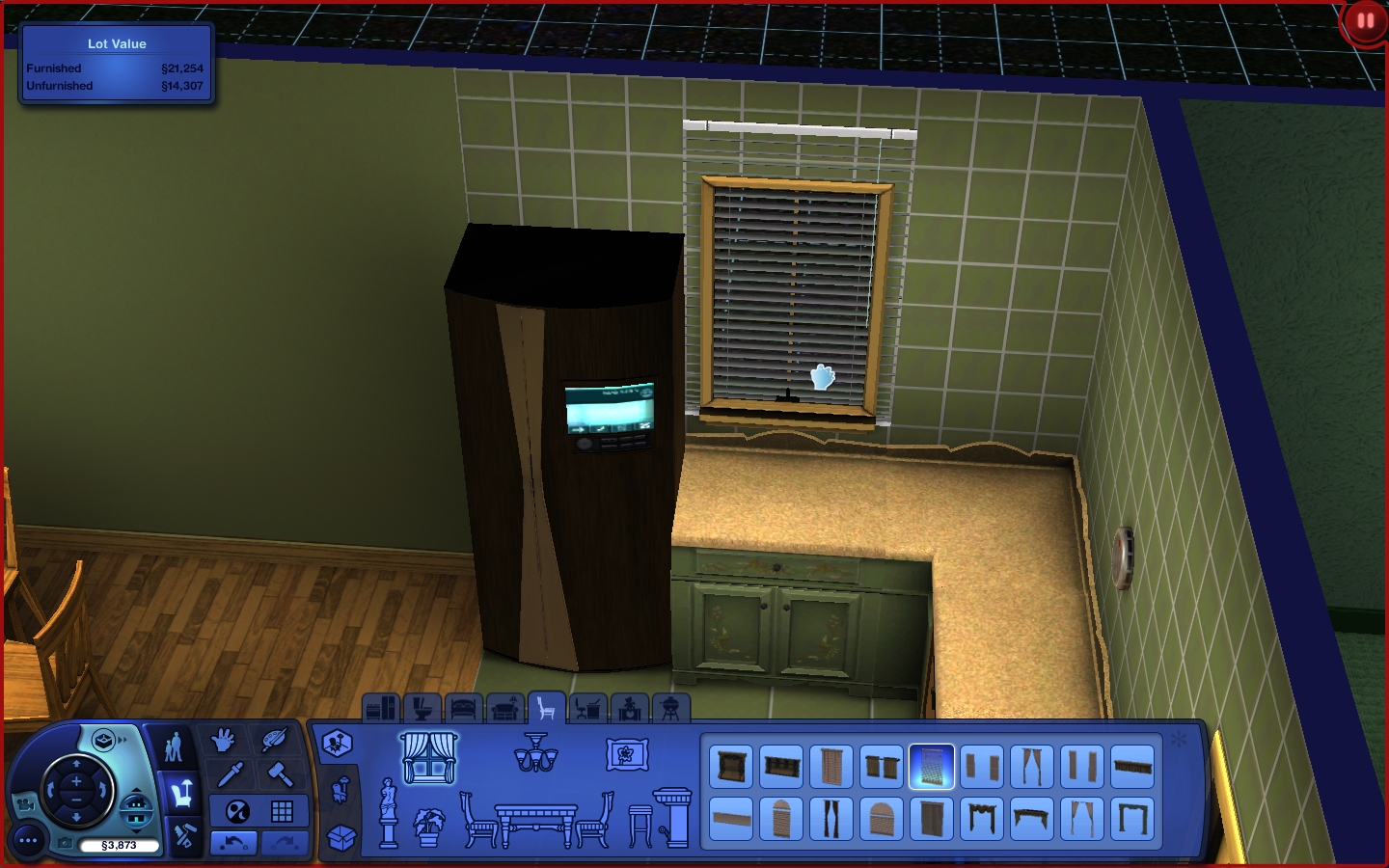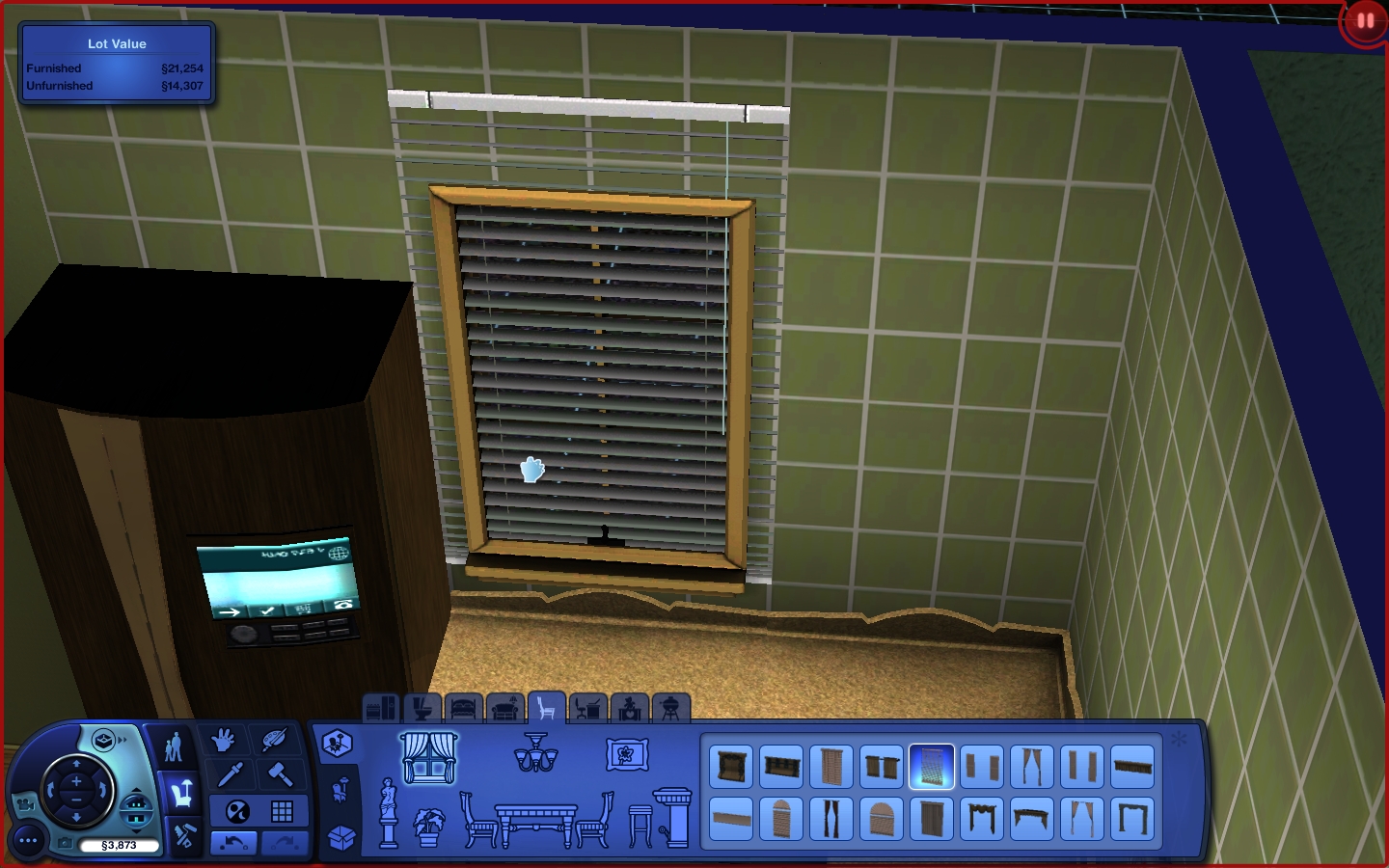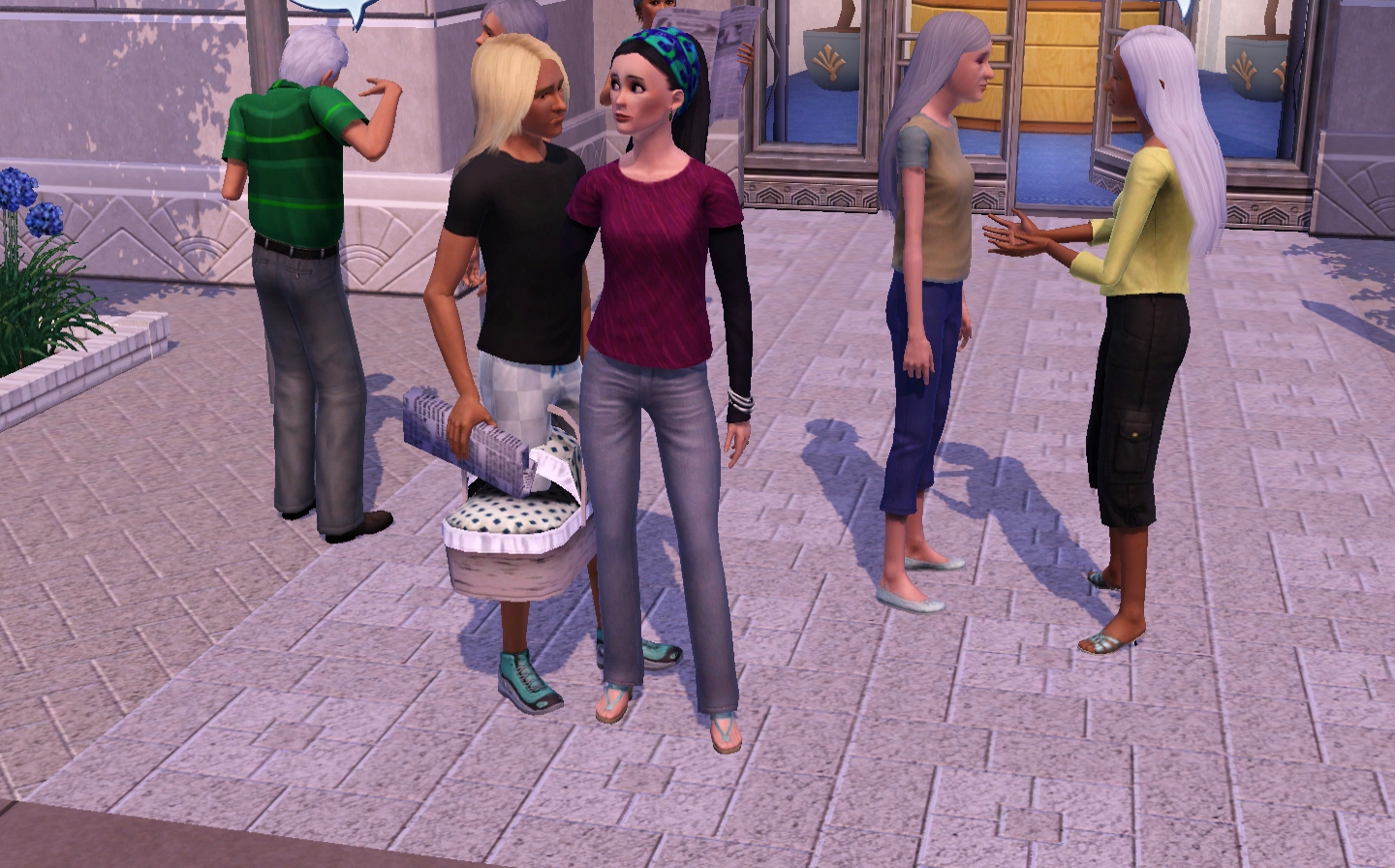 Personal space. k plz thx.
"Get a little closer… with Arid Extra Dry"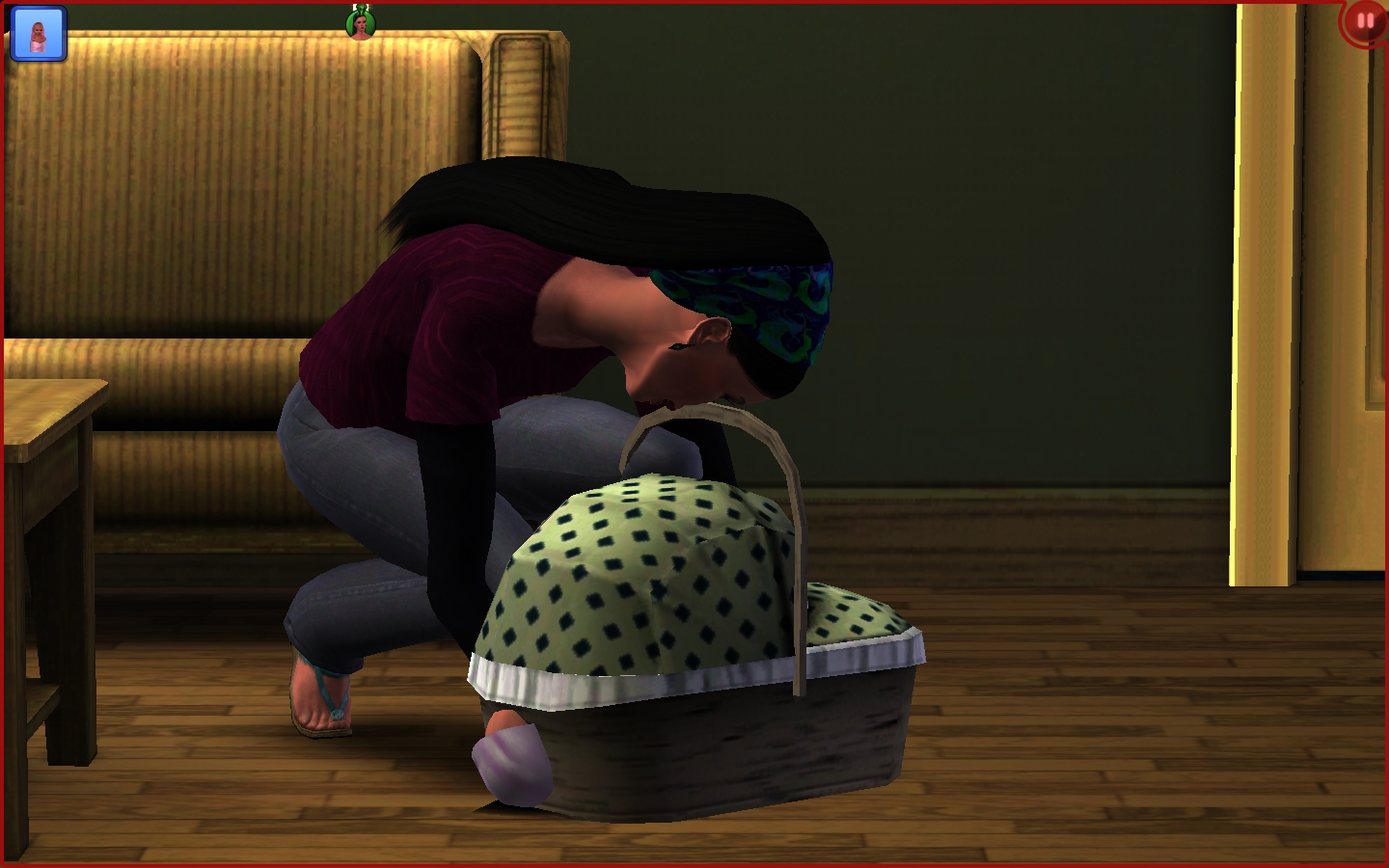 That is the top of the baby's head hanging out of the basket.
Random townies I was practicing my voyeur skills on.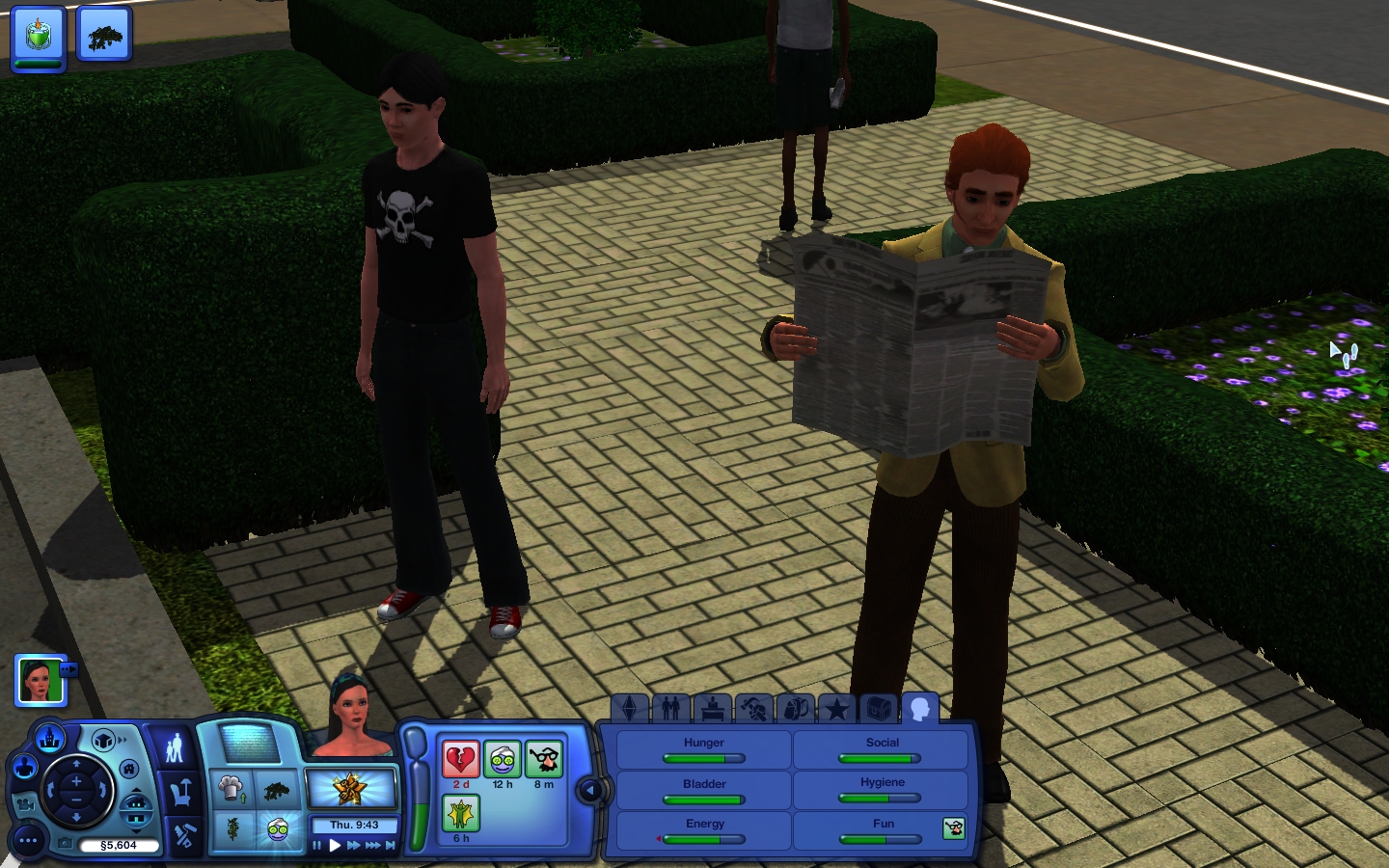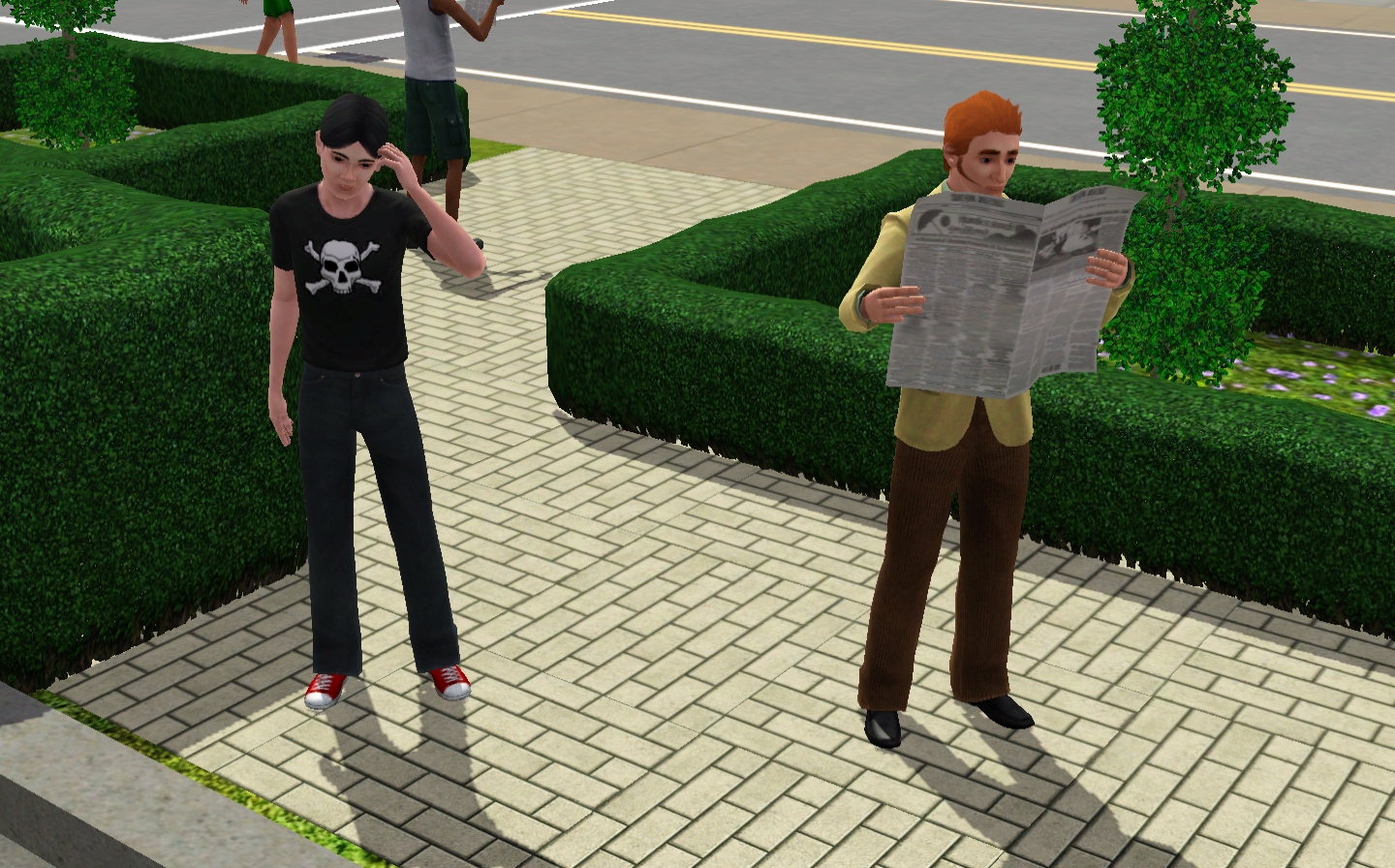 Remember the creators' beard blog? They weren't kidding when they said they imported them into the game.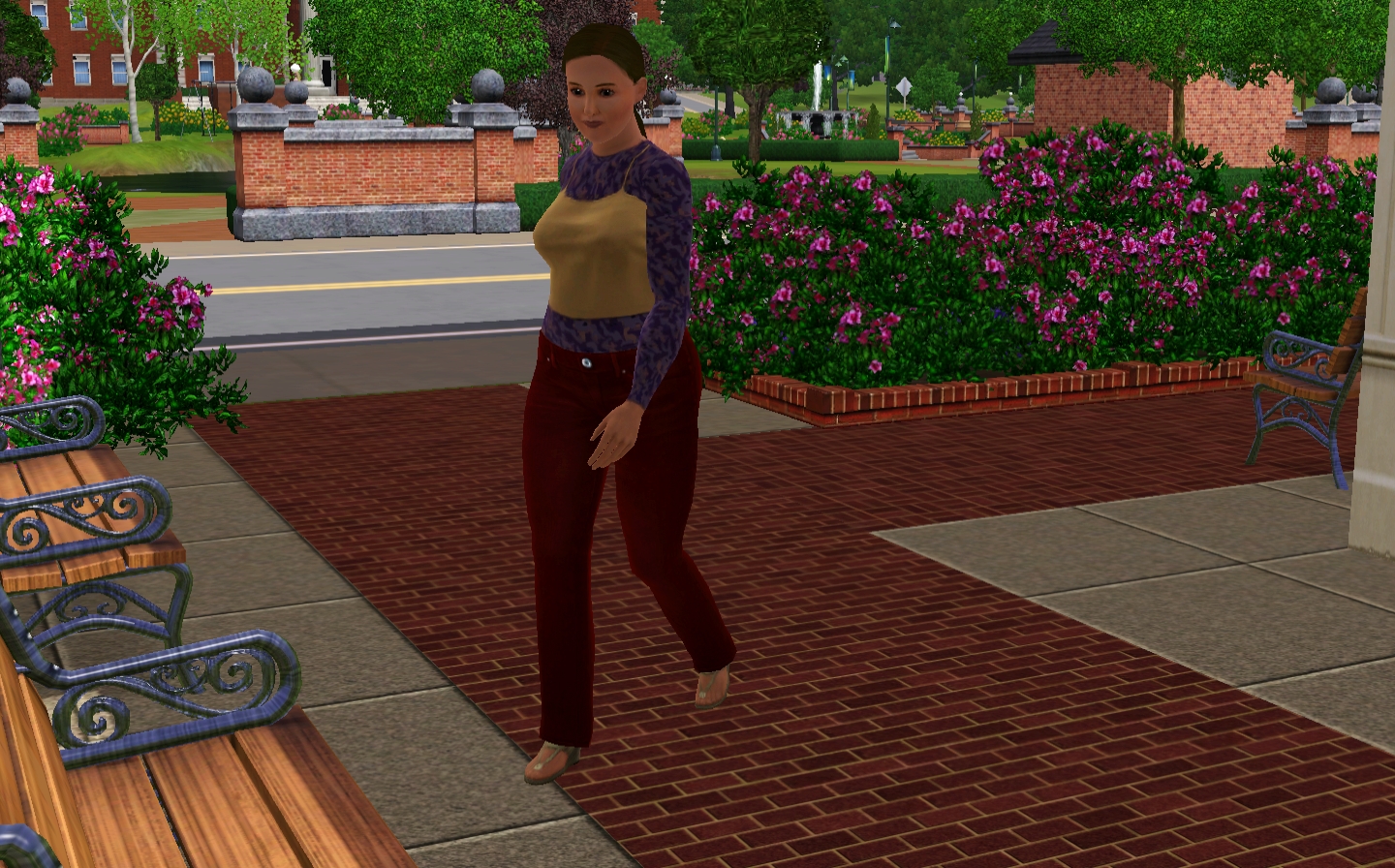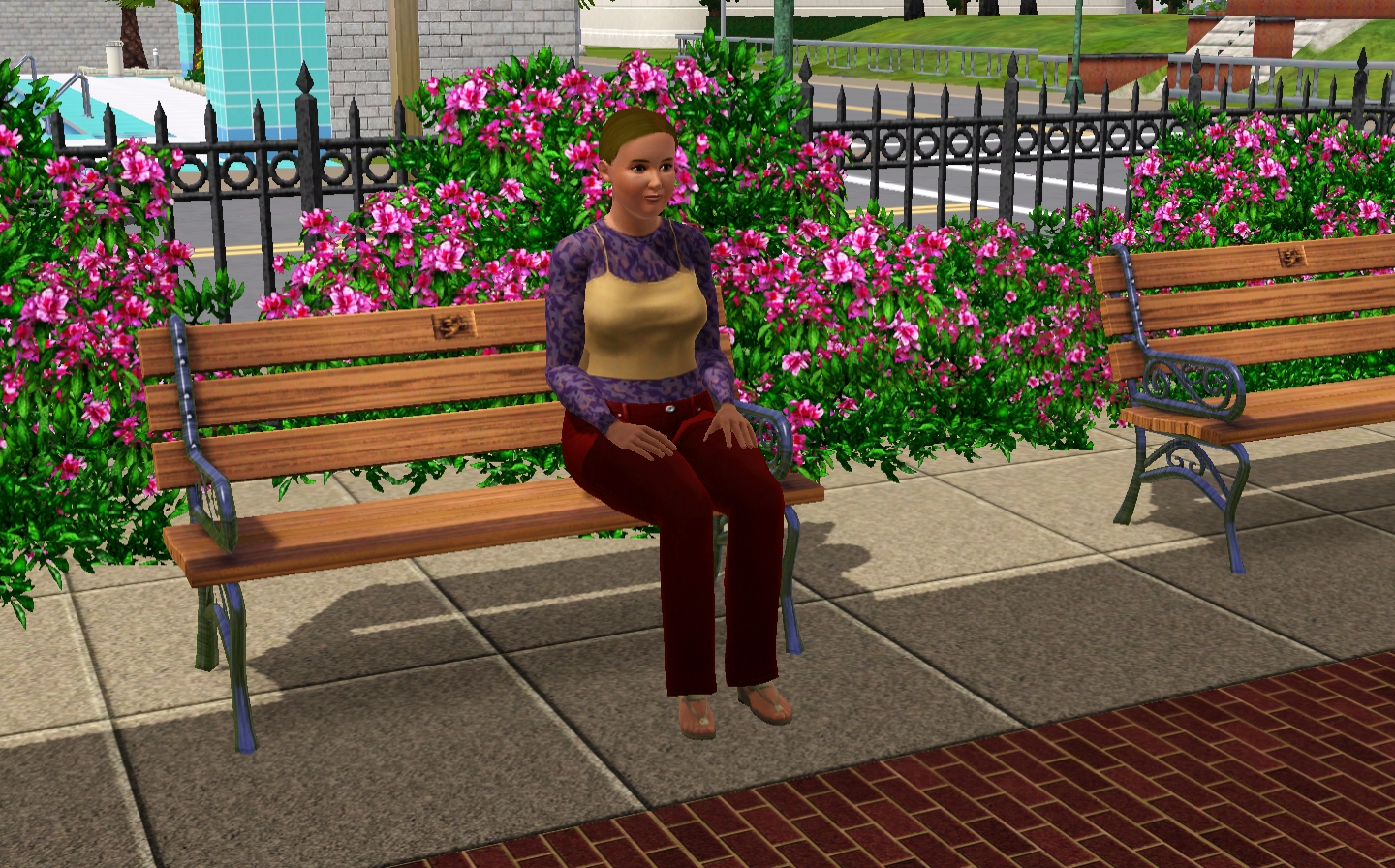 Yes, an absolutely hideous sense of fashion. GG EA.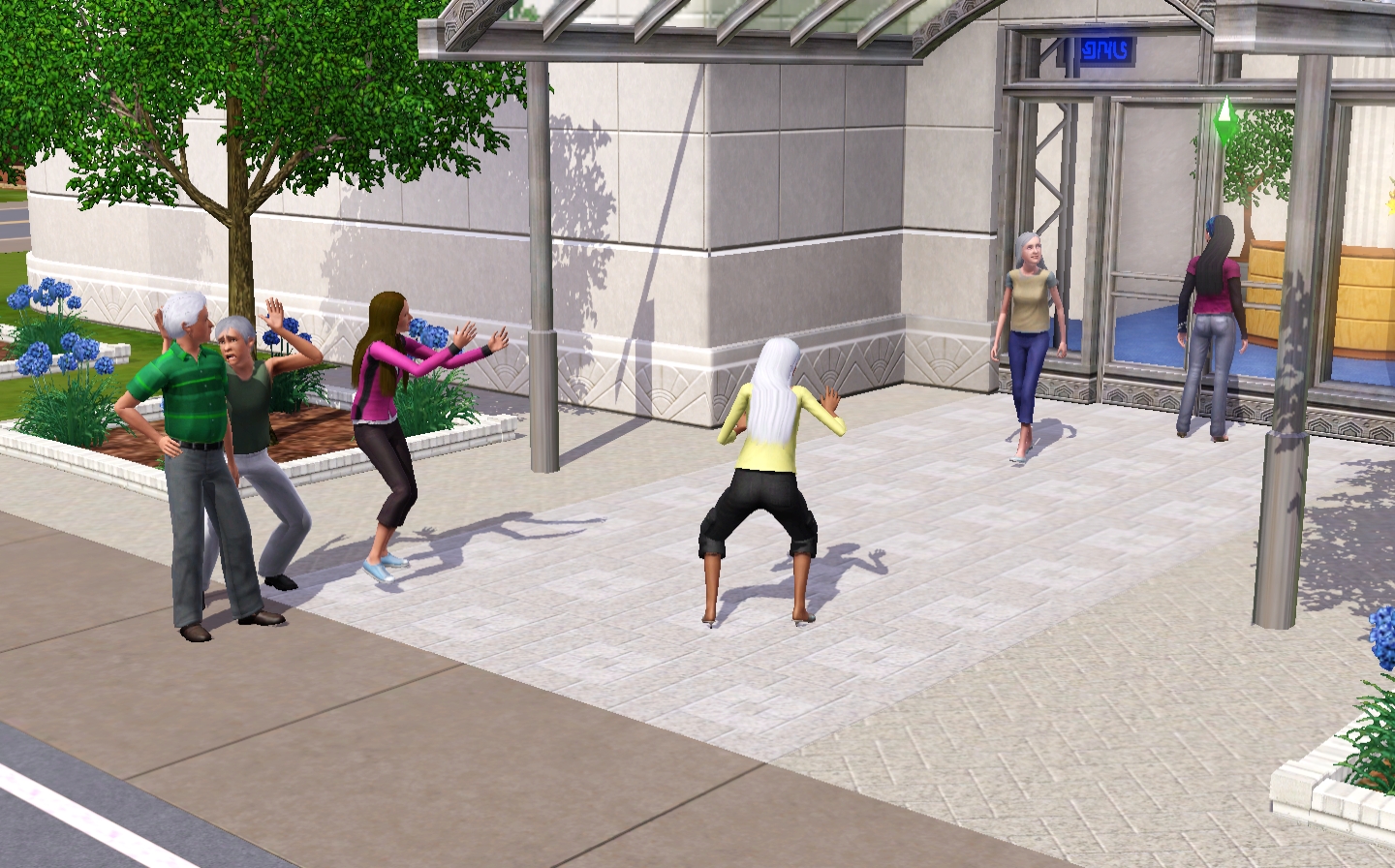 Don't ask me what they are screaming about. When my Sim walked past them they all started freaking out like monkeys hopped up on coke.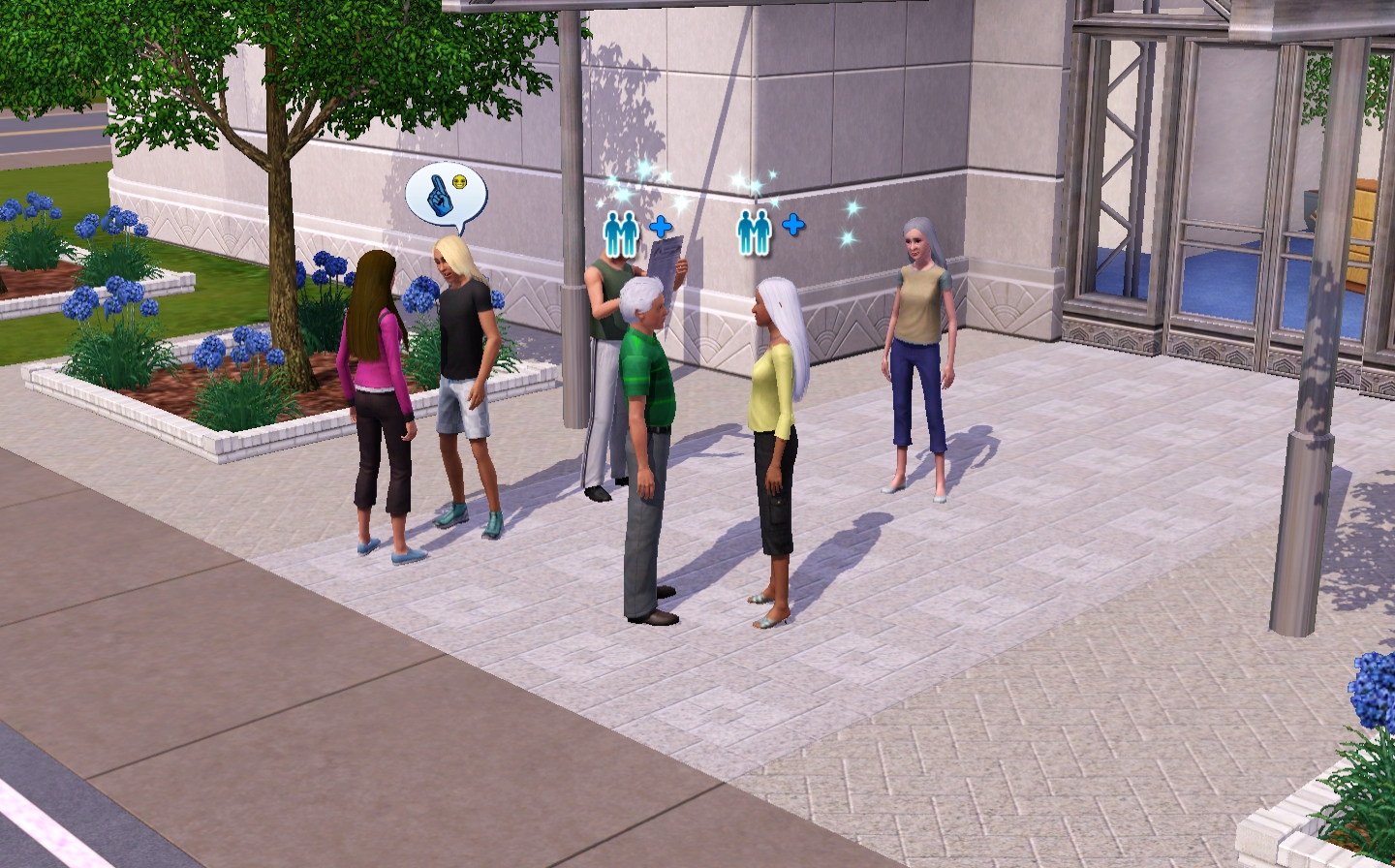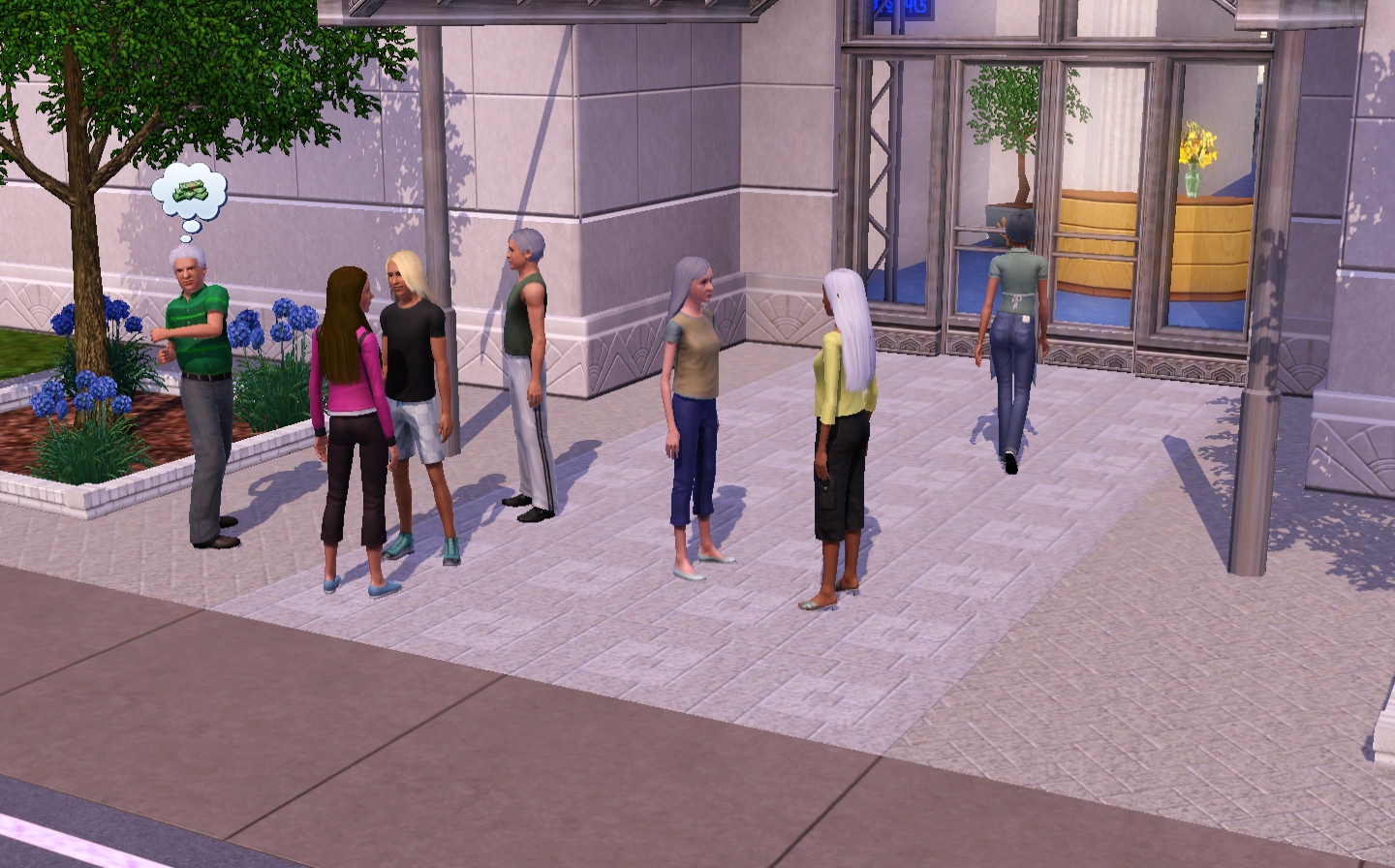 Is it just coincidence that all the old people are hanging out outside the hospital?
Someone commented on the title of the pregnancy book. Here's a few more of the ever so creative selections.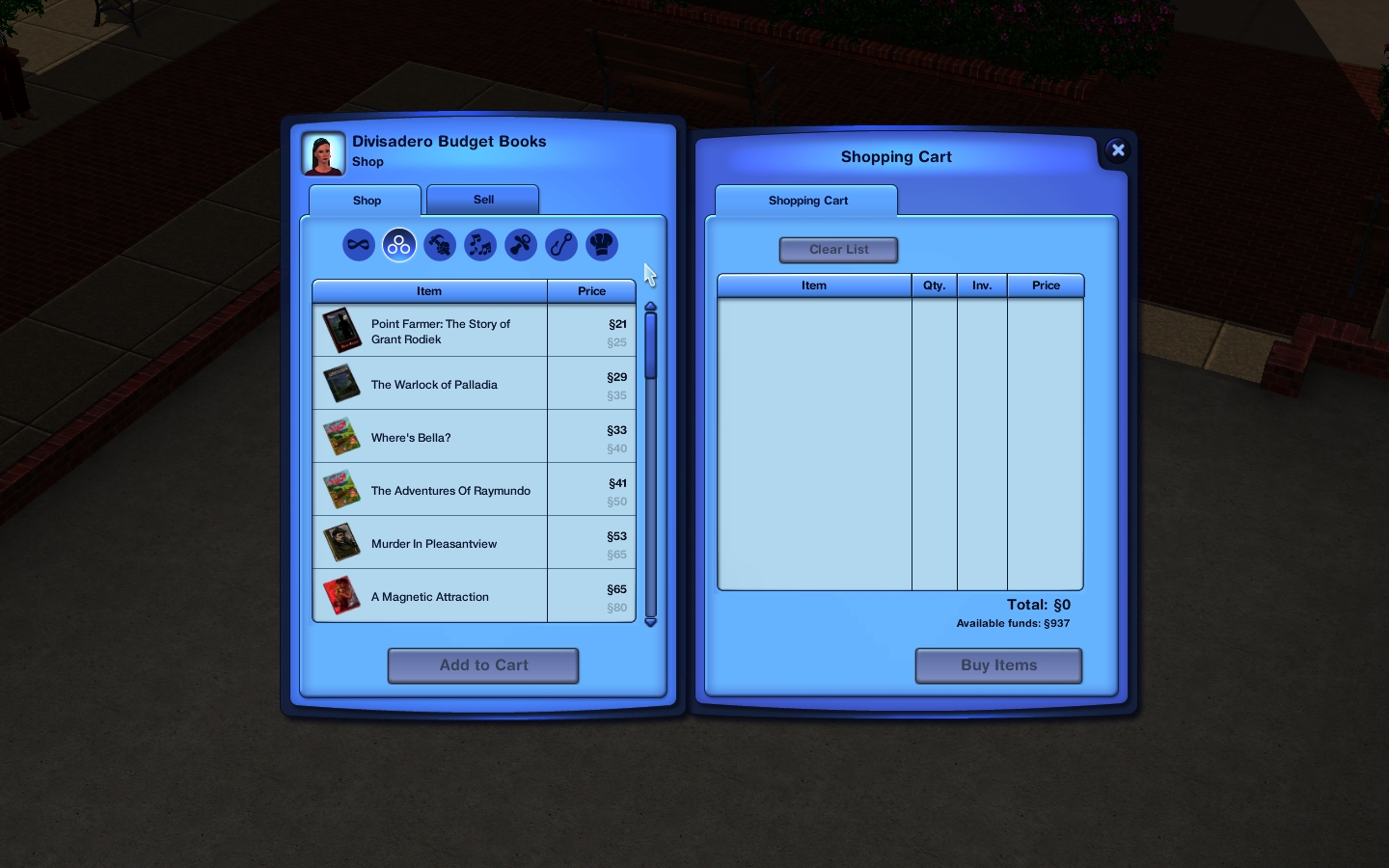 Some random moodlets.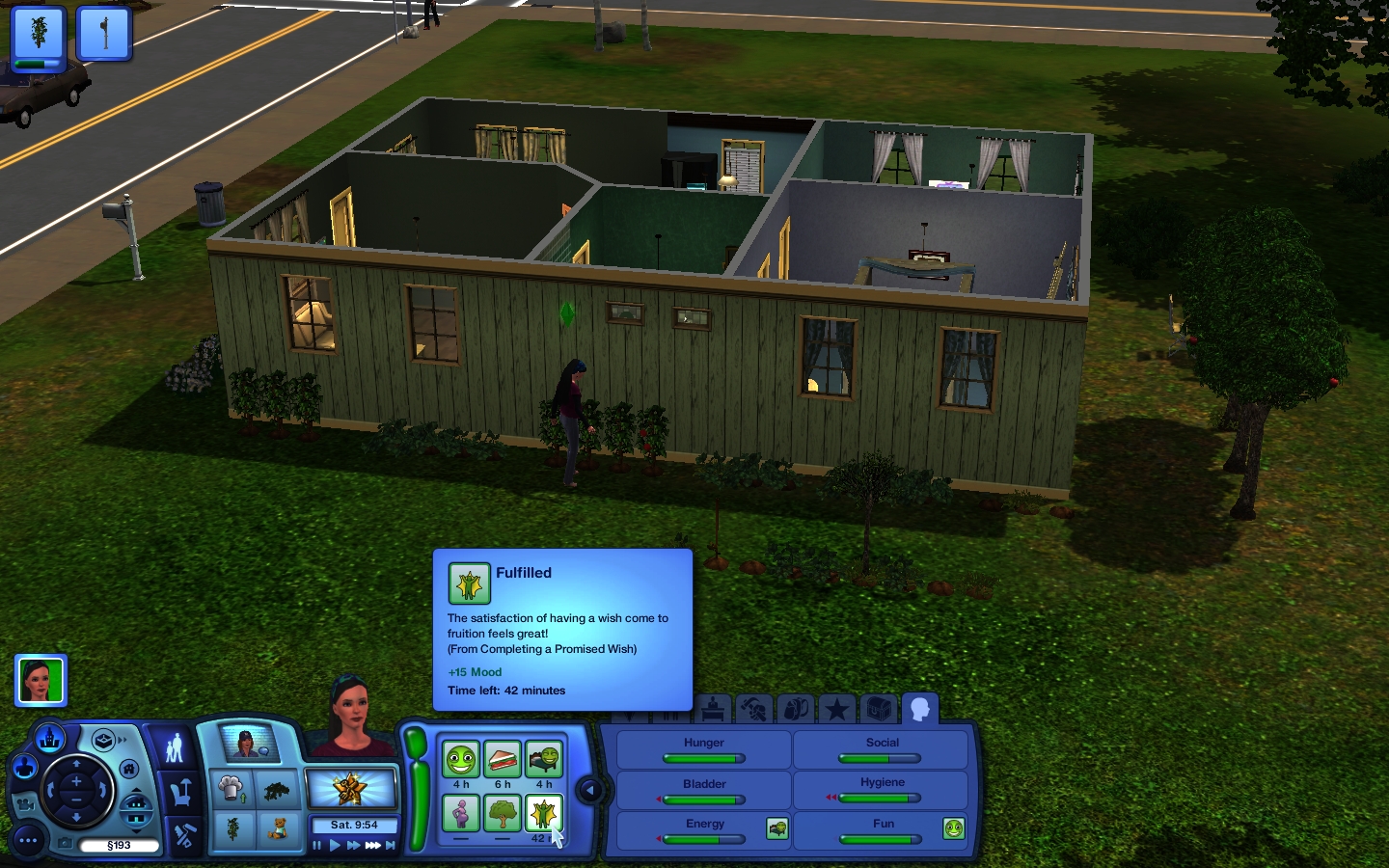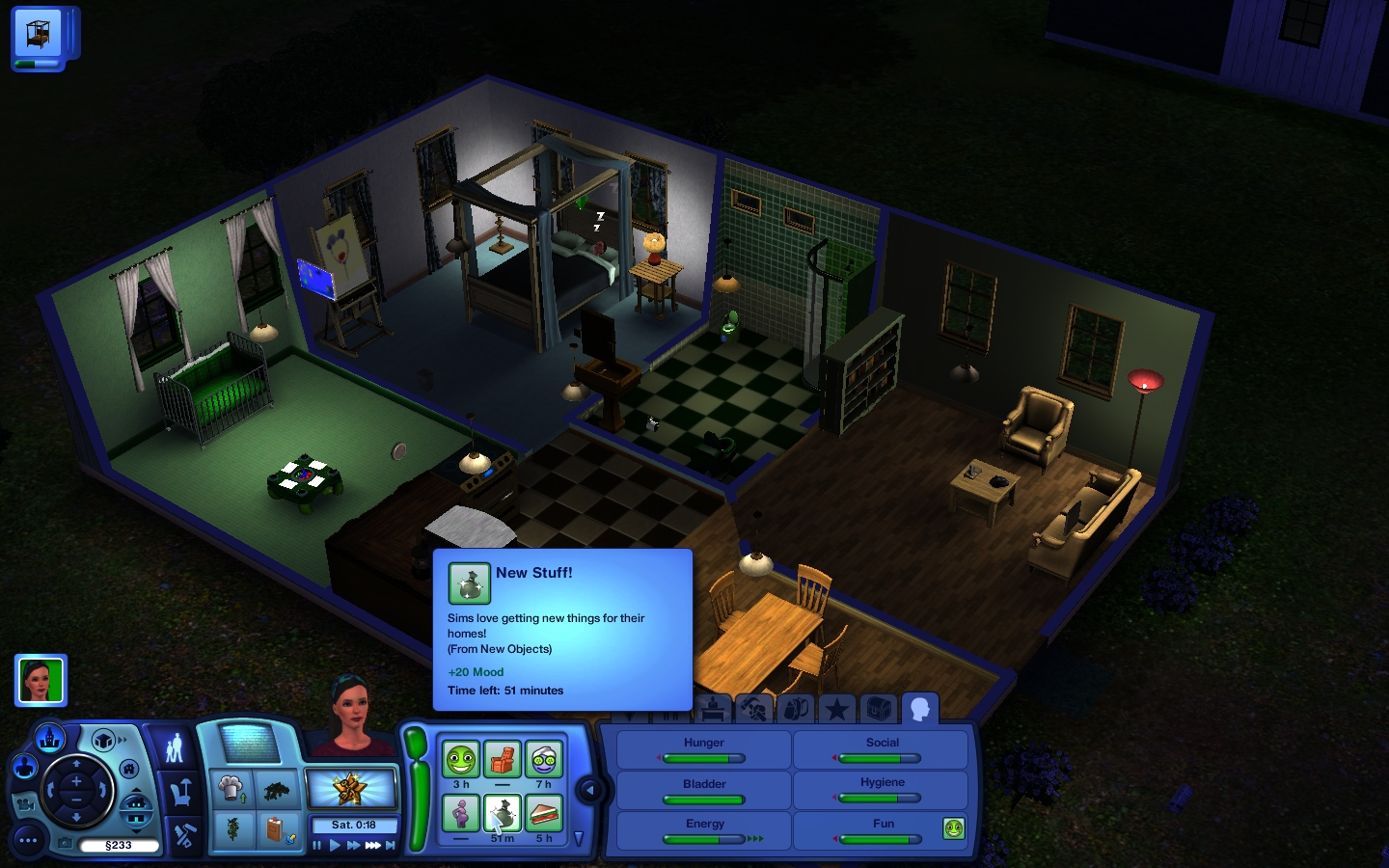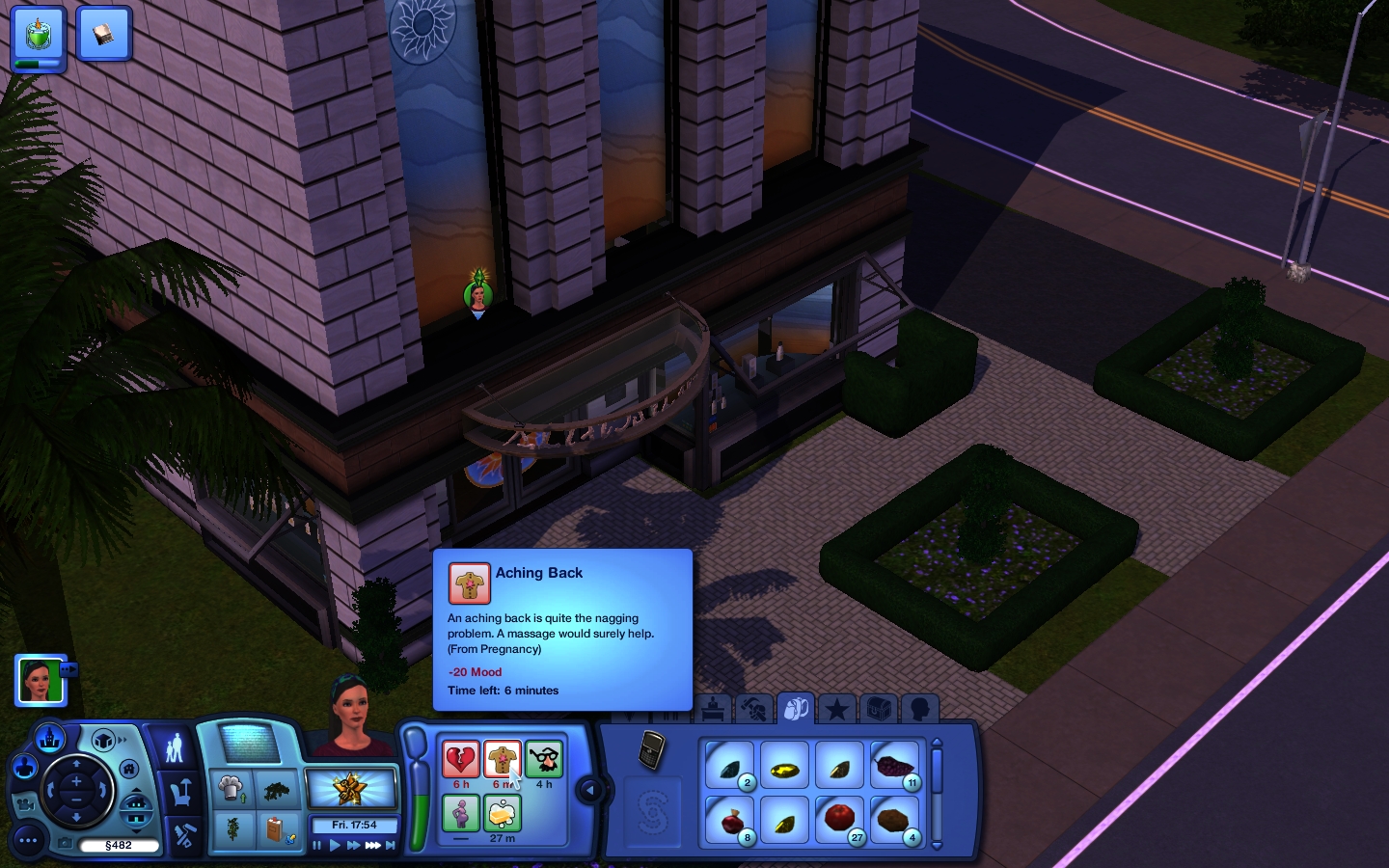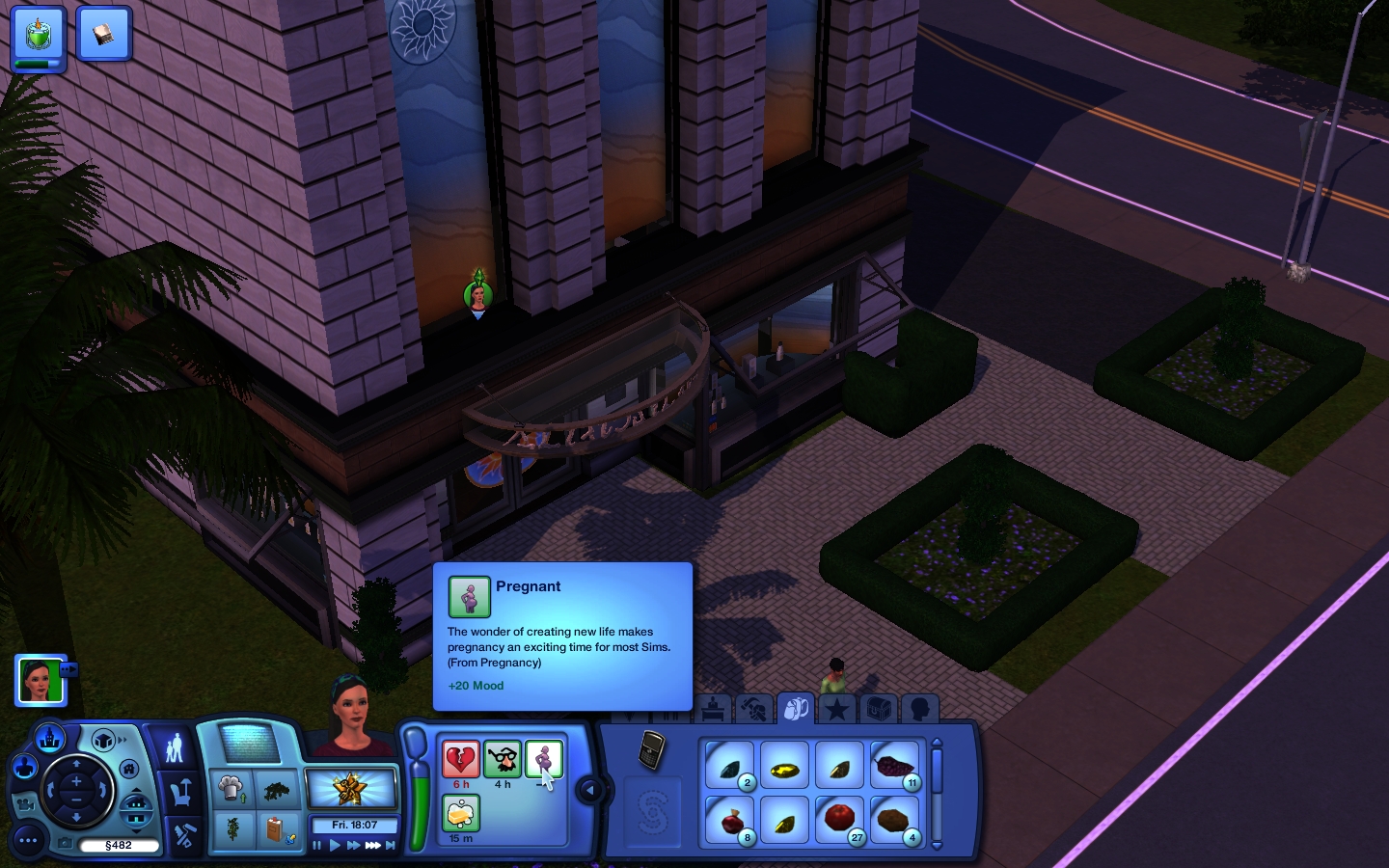 She made a couple of *really* hideous faces at her kids. Hence they are here instead of her story line. It ruined quite a few perfectly good shots.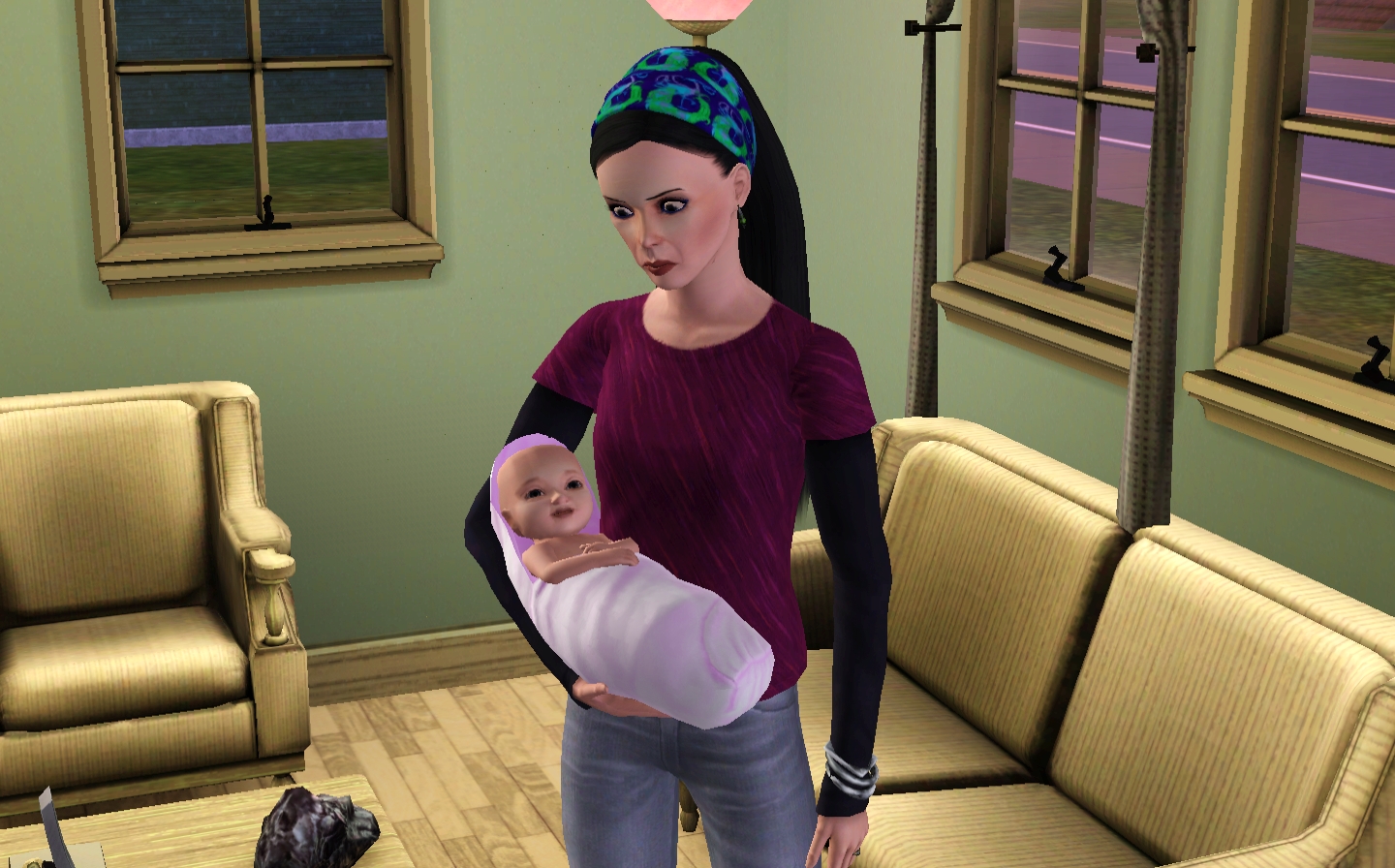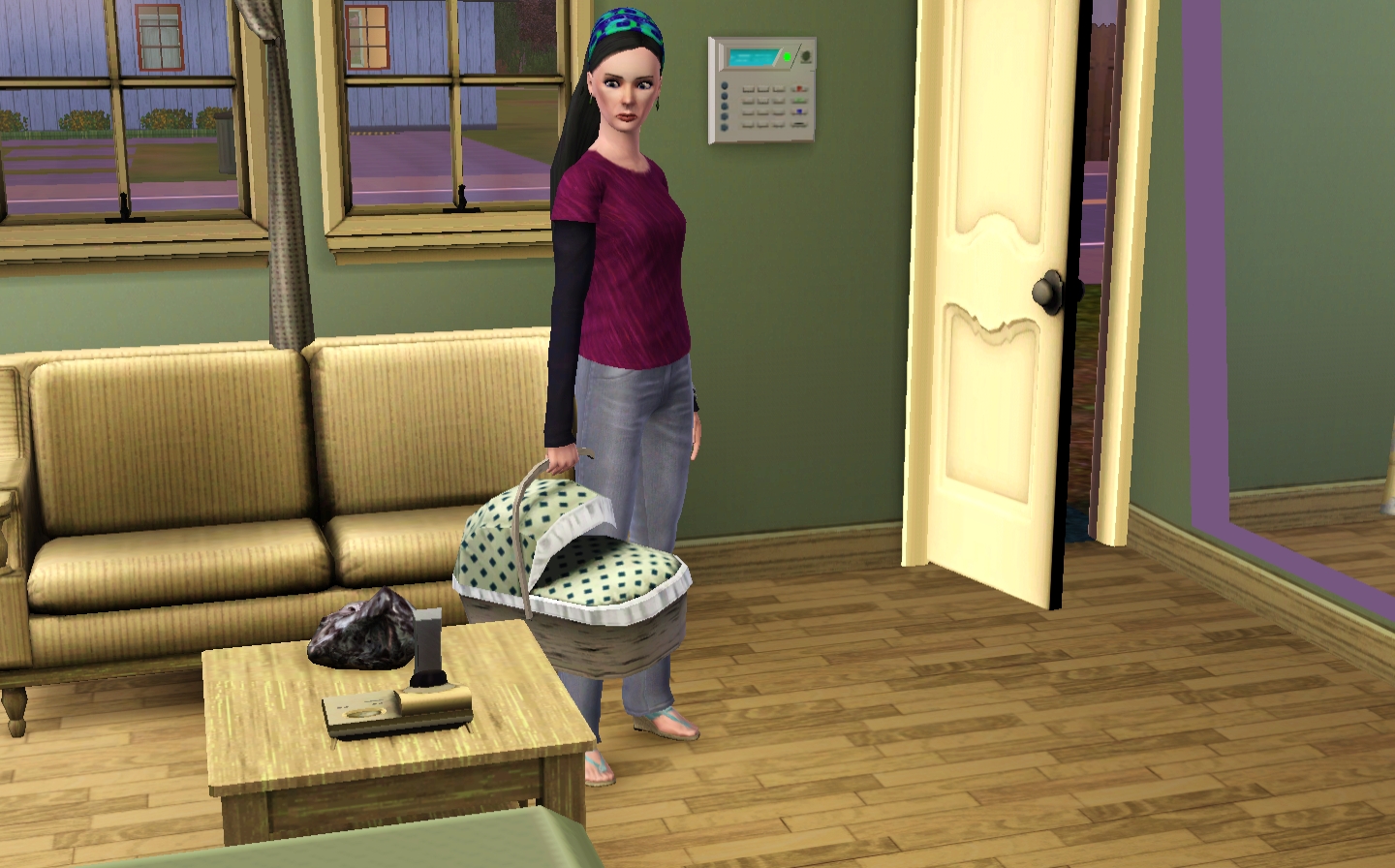 And a closeup of the bookcase.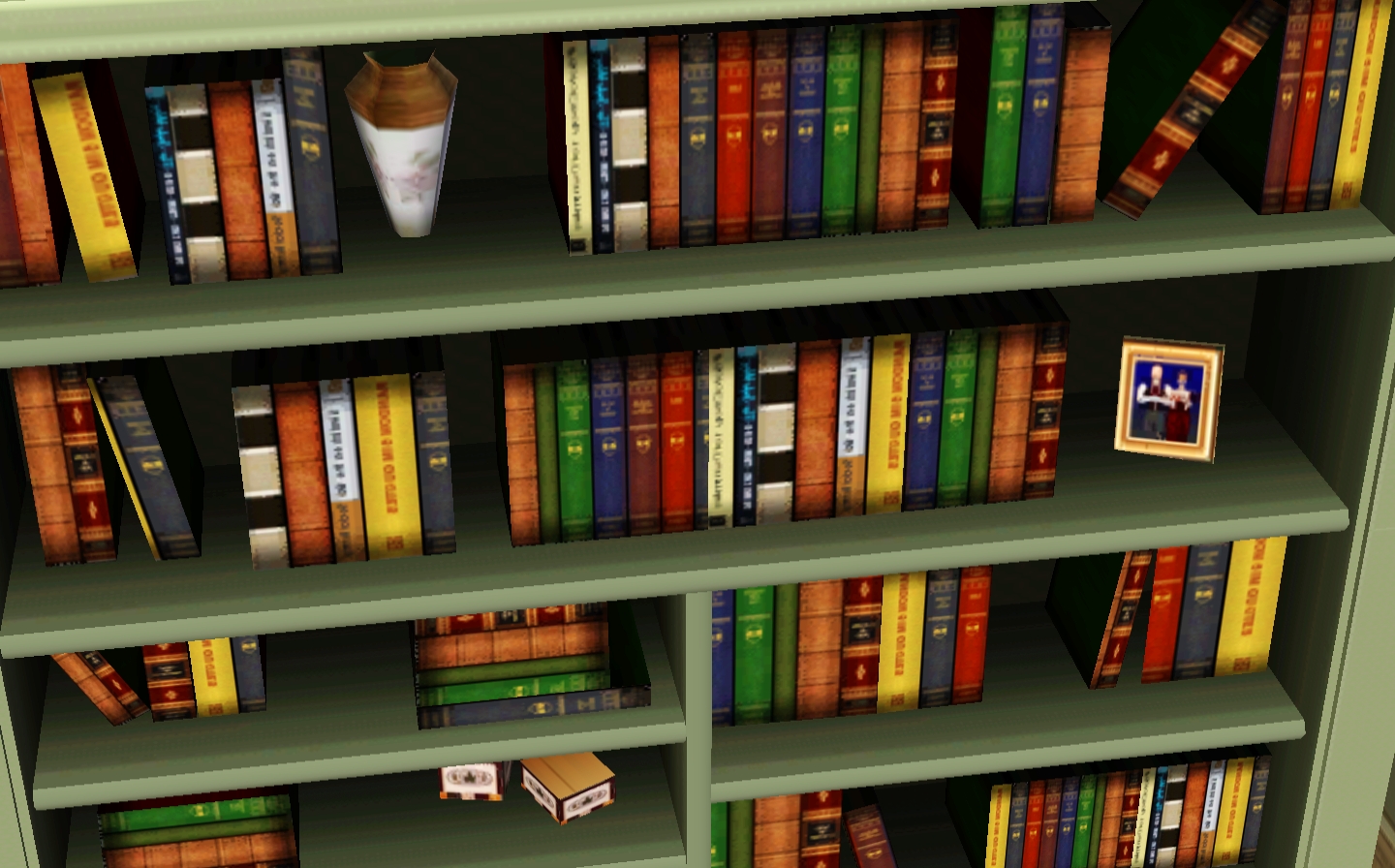 Two of the collectible rocks that you can cut or smelt… these should be gems.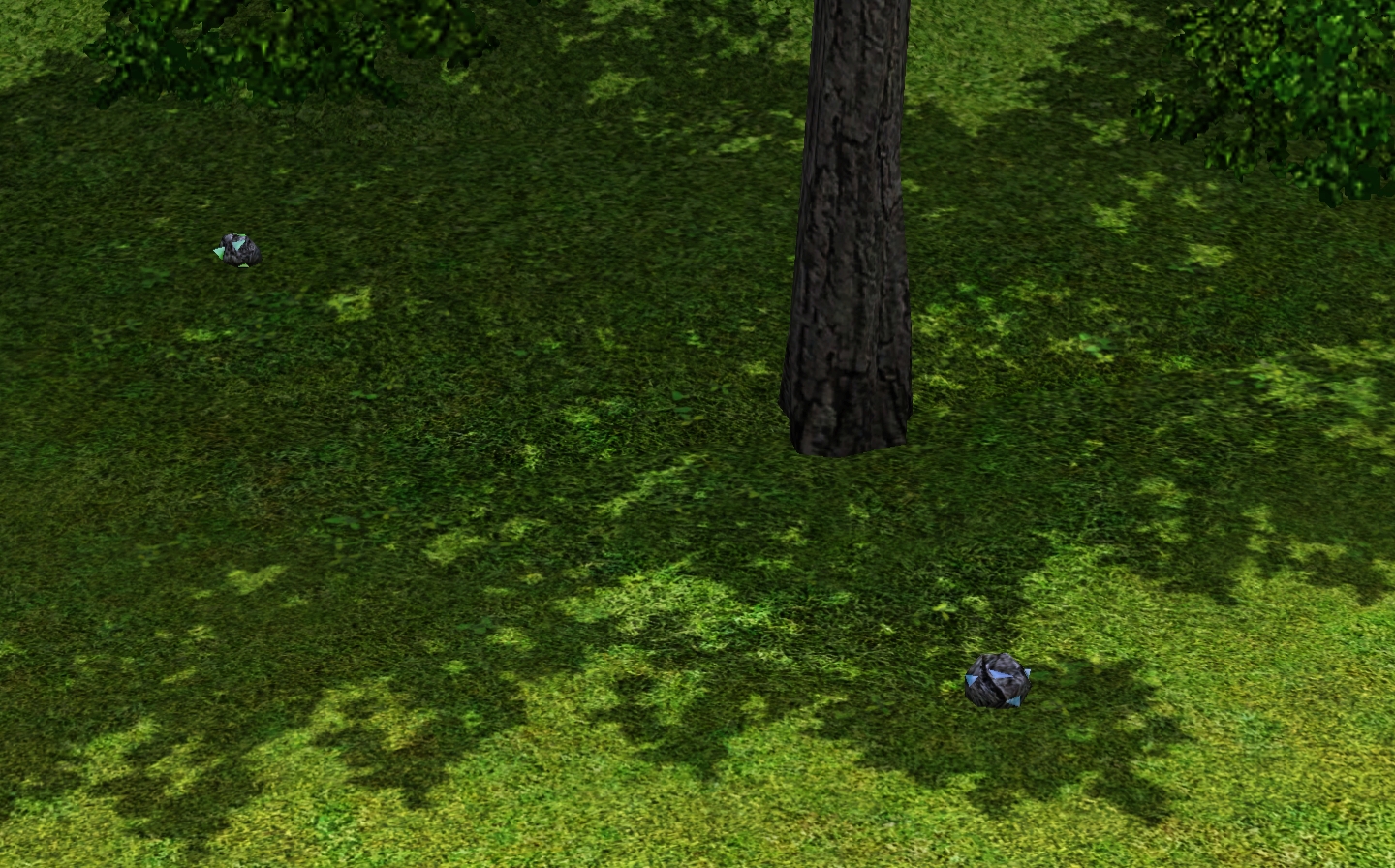 Once they are cut, as far as I can tell you have the option of displaying them or selling them. Here's the three display options.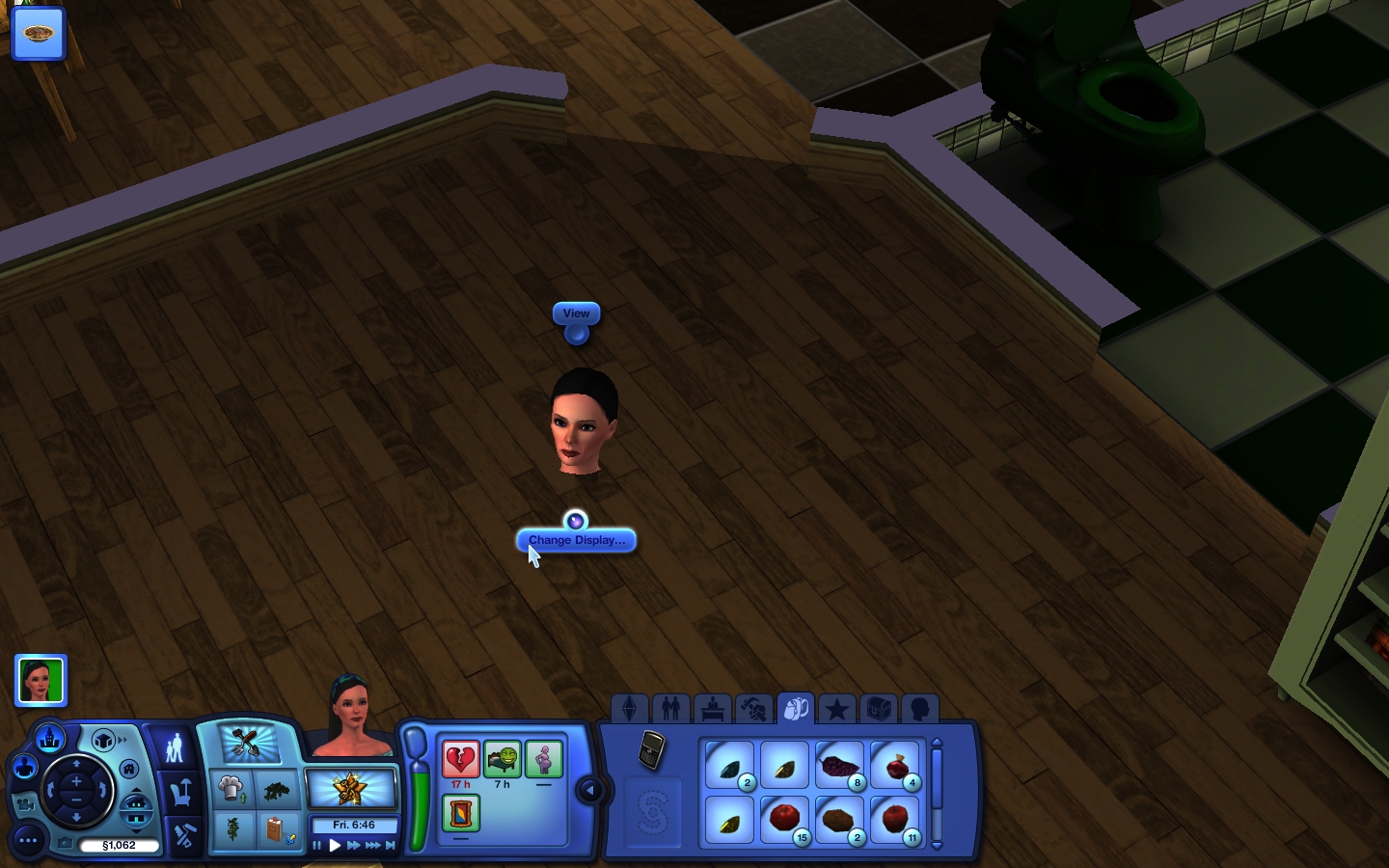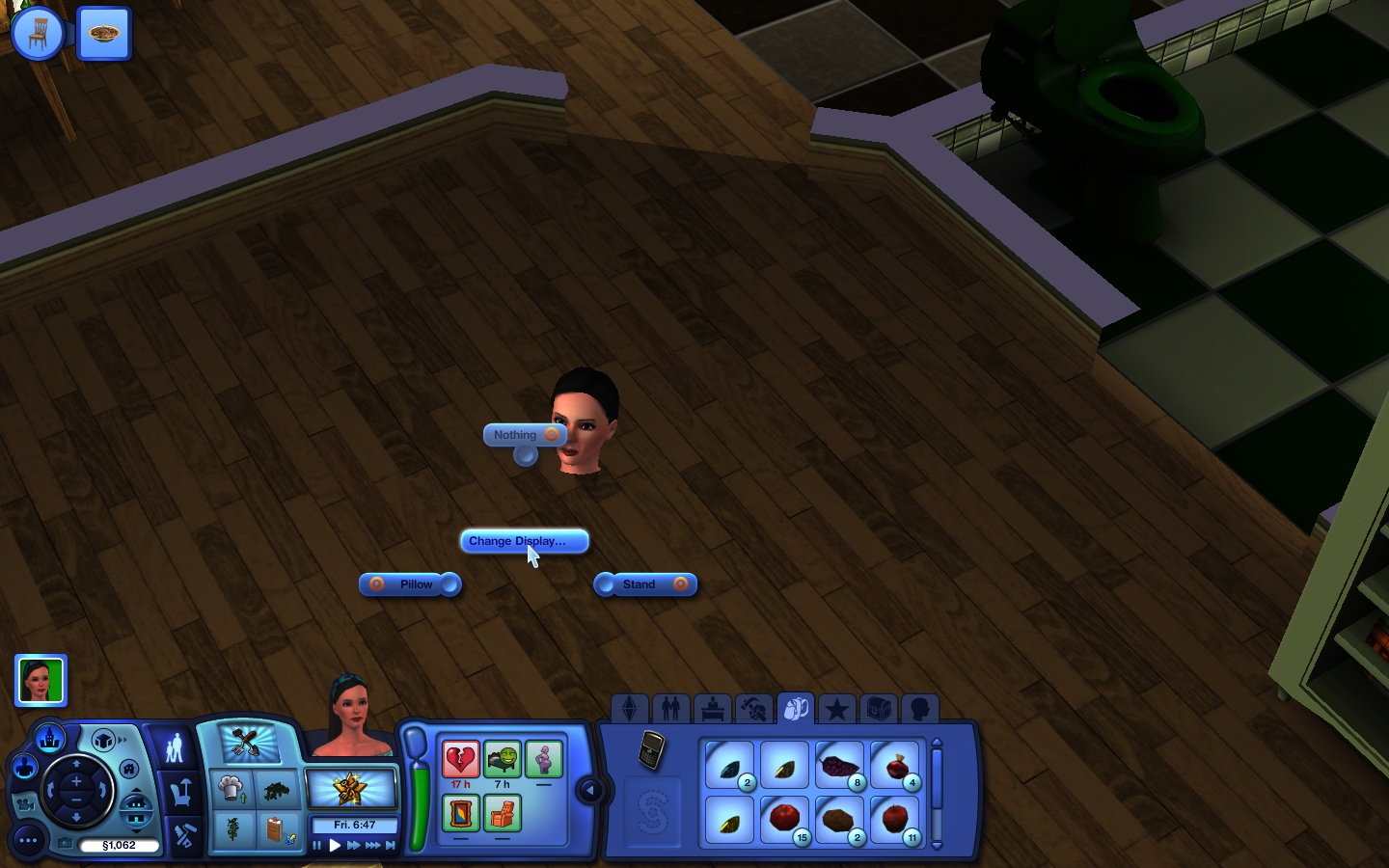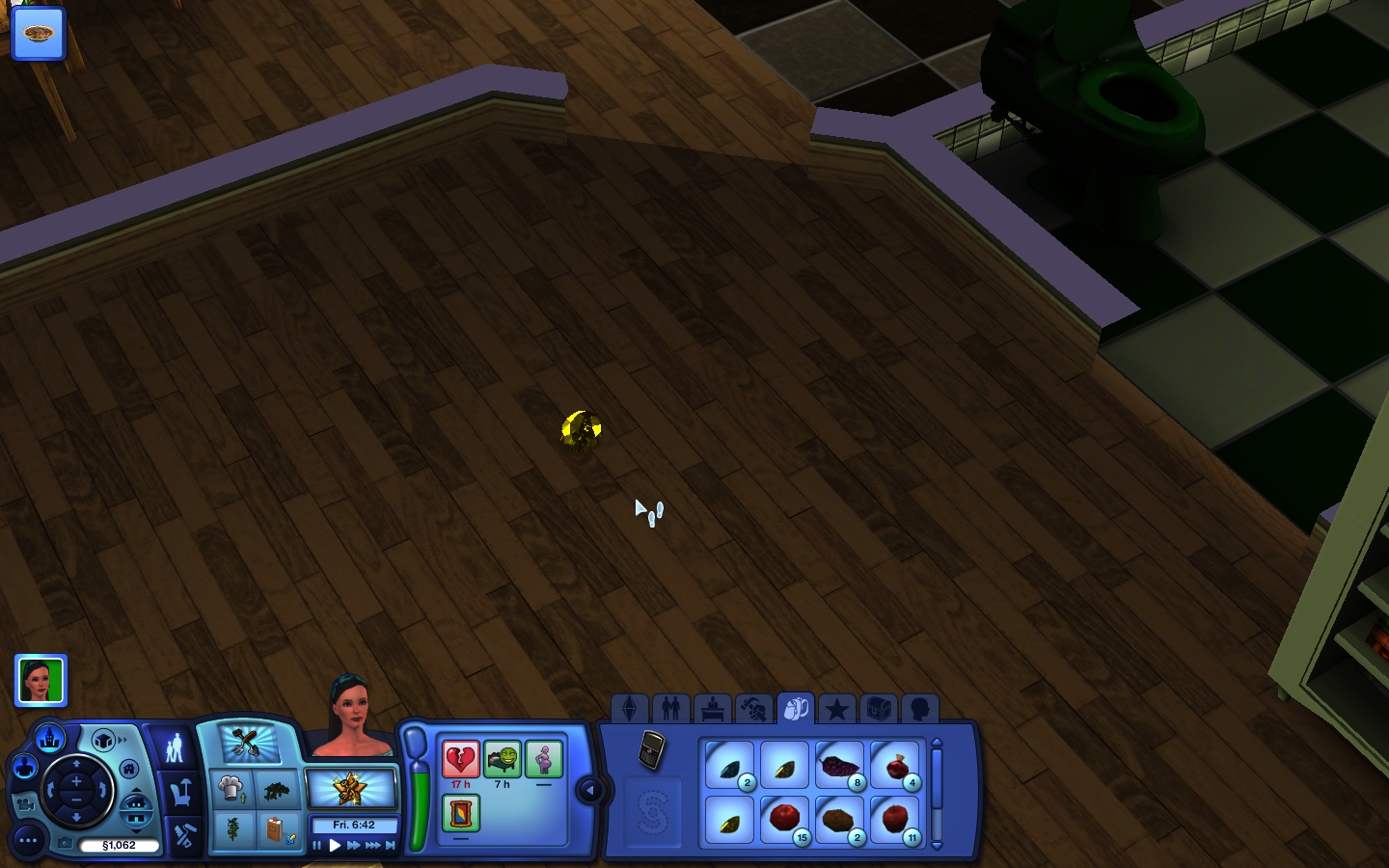 Nothing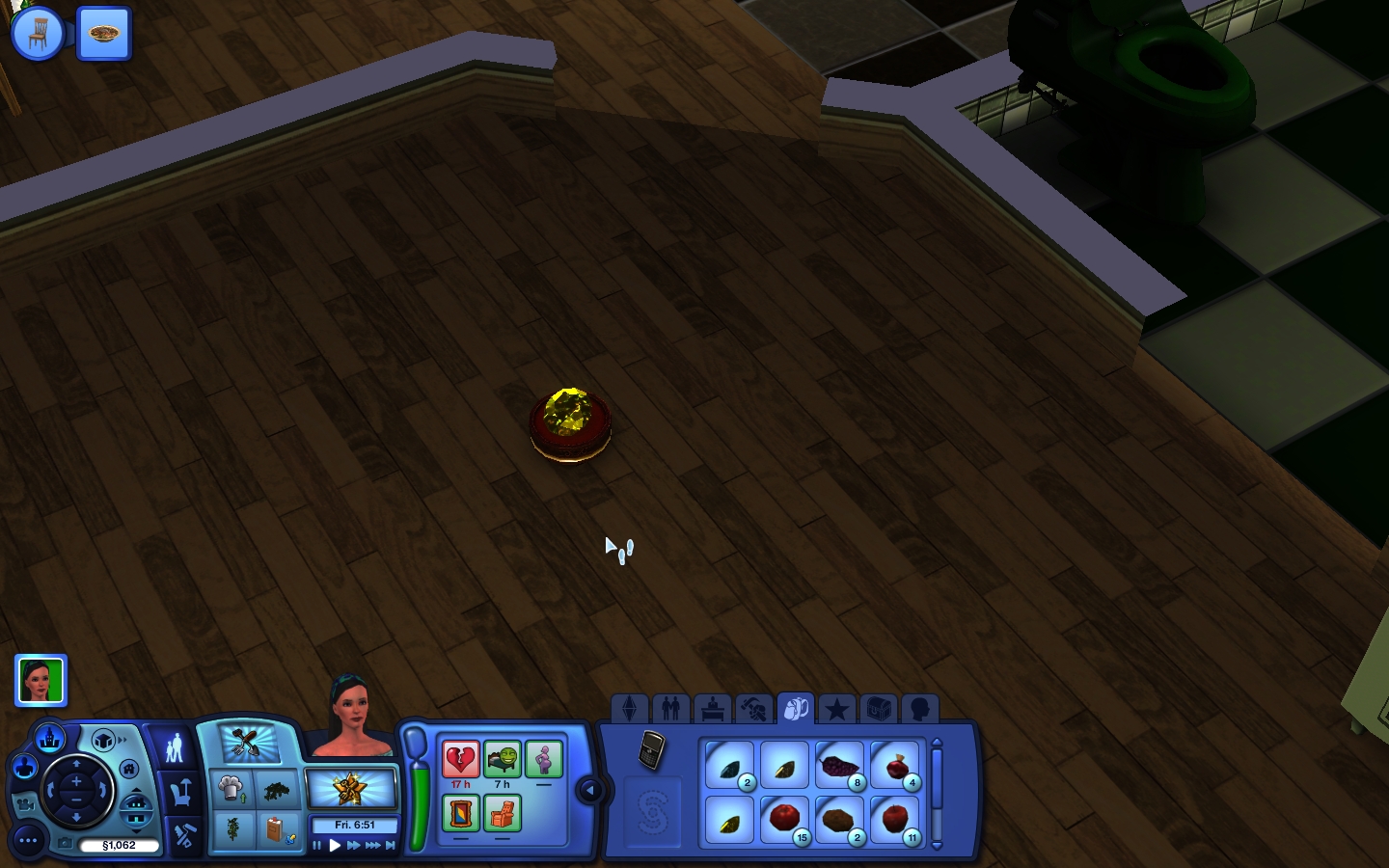 Stand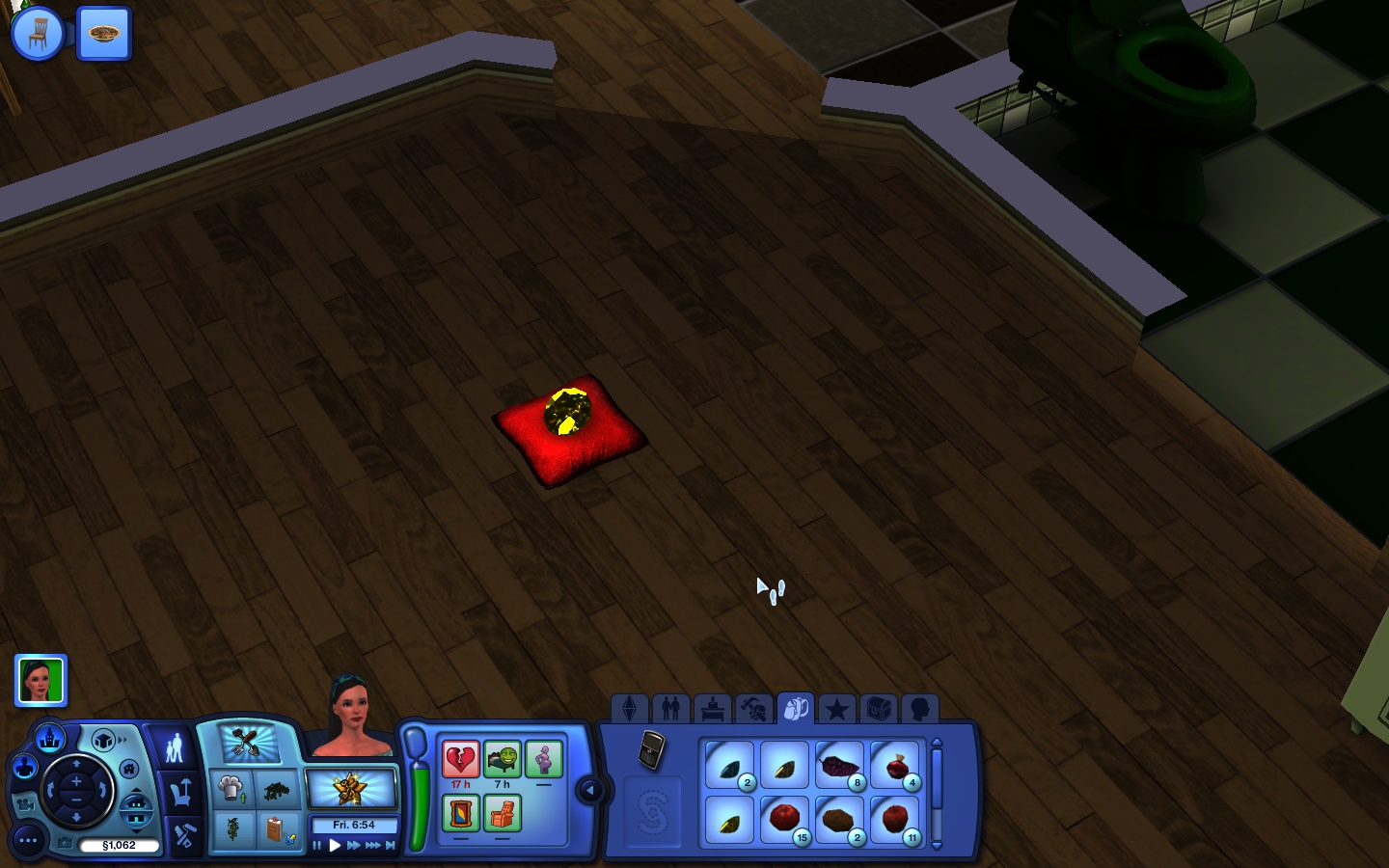 Pillow